Research shows almost three million young Brits have been forced to return home because of rising living costs, job losses and unemployment. We speak to three readers who found themselves back with their parents.
"MUM DREW UP A LIST OF GROUND RULES"
Antonia Heslop, 24, is a design graduate from East London.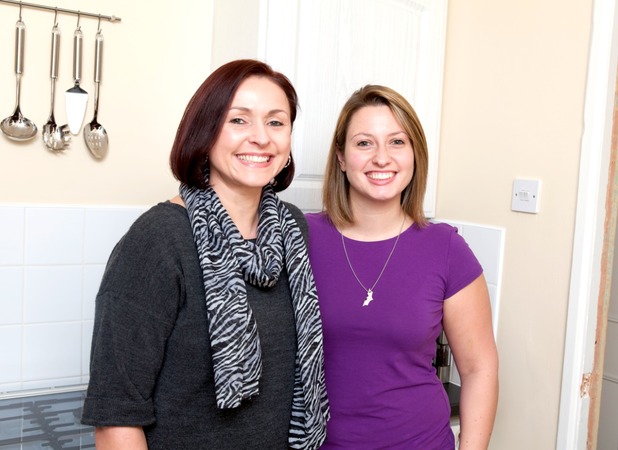 Moving back home after a taste of independence is not easy, as Antonia found out in August 2011. After the freedom of living with friends for three years, she'd exhausted all options before being forced to pack her bags and return to her childhood home.
"When you leave home, you think it's a milestone that you've crossed and you won't ever look back," says Antonia. "But for so many young people that's just not the case these days.
"Even at uni, with a student loan and a full bursary, I always worked part-time around my lectures to survive."
Antonia hoped getting a full-time job in film production after graduation would help ease her worries. "I knew it would be a difficult industry to break into – but it turned out to be a nightmare," says Antonia. "When I started interning I was only paid expenses. To have any income, I had to get a job in a shop and use my annual leave to do work experience."
With no properly paid job forthcoming, Antonia had to make a tough decision if she wanted to pursue her chosen career. "I had to move back home," she says. "It wasn't easy. Mum and I had to write up a list of ground rules covering everything from cooking to me not coming in drunk! We've had our clashes since I've been back but luckily we're very close."
Despite the lifestyle changes, Antonia insists the move has been a positive one: "It's helped me budget, though I'm still not earning enough to start paying back my £24,000 student loan.
"Lately I've been working as a runner [in advertising]. My main priority is to find a paid job where I can start saving for a deposit. I know it will take time, but with living at home and the new Help to Buy scheme from the Government, there could be light at the end of the tunnel."
"I FELT LIKE A FAILURE"
Carnie Washbrook, 22, is a journalist from the West Midlands.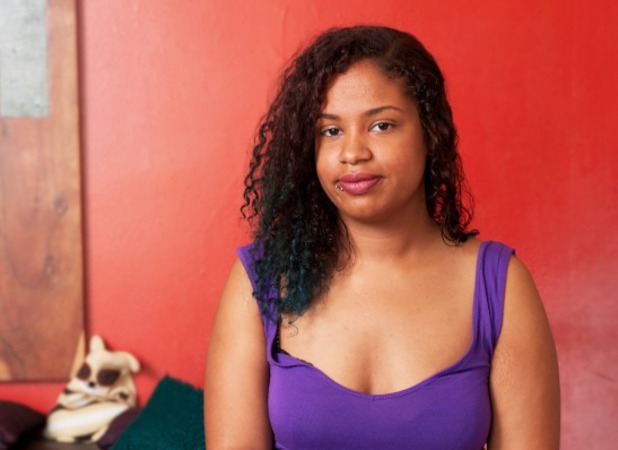 Like so many young people, Carnie discovered life after university was tougher than life as a student.
"When I left home, my parents said there would always be a room for me, but I assumed I would find my own way," she says. "I was pretty good at budgeting and managed with my student loan and grant of just over £2,000 a term.
"But in my second year, the rising cost of living meant it was a lot harder to make money stretch. That was when we started cutting back on heating and food. Our house was freezing – we were permanently wrapped up in blankets."
And things only grew worse after she graduated. The competitive job market meant journalism work was scarce and mostly unpaid. "A lot of graduate internships only paid expenses so I'd have no income," explains Carnie.
With no more student loan to support her, Carnie was out of options. "When I graduated everyone was proud, but I felt like a failure," she says. "I had no choice but to move back home. I never thought I'd find myself back in my box room on my old single bed."
Eight months later, Carnie found a job working for an online business magazine, earning £12,000 a year. "Now I pay my parents £200 a month and I've finally paid off my overdraft."
However, she has discovered the pitfalls of being a self-confessed "failed fledgling".
"I've been with my boyfriend for more than four years, but he's not allowed to stay over," says Carnie. "There were times when we thought we were alone in the house and it turned out we weren't!"
Carnie is convinced a fairer approach to graduate employment would help her gain independence. "I think all internships should be paid or subsidised," she says. "How can you be expected to pay the bills if you're working for free?"
"IT PROVED A BLESSING IN DISGUISE"
Eliza Christopherson, 23, is a social media executive from Surrey.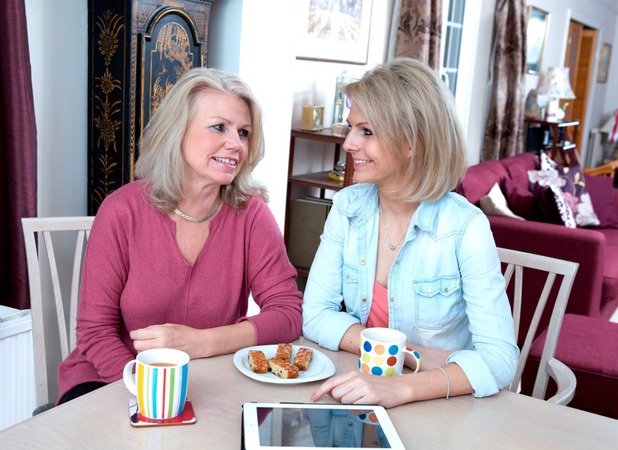 When Eliza left home five years ago, the future looked promising. 'I left home in 2008 to go to university up north and afterwards, I found a job in Manchester. I moved in with my boyfriend in Liverpool and started commuting,' she explains.
Despite having a foot on the career ladder, her salary of £17,000 was barely enough to live on after rent, bills and travel. And then, just eight months later, Eliza was made redundant.
With no savings, Eliza had nothing to fall back on. 'I spent six months job hunting but had no luck. Apart from odd bits of work, I was still existing on my student overdraft. So although our rent was cheap – about £600 a month for a two-bed flat – it got to the point where I could only afford to contribute about £200, leaving my boyfriend lumbered with the rest of it. I felt awful.'
With debt mounting, Eliza decided to move back to her parents' in Surrey. 'I was lucky – my parents were really supportive. It wasn't where I'd imagined myself five years after leaving home, but it was actually pretty exciting. I loved being back with my family and within a few weeks I'd found a job in London.'
But there was one major casualty of the move – her relationship. 'Going to Liverpool every Friday just became too much and we broke up. Now I've rekindled lots of friendships locally and am concentrating on my career.'
Eliza feels it was the best decision she could have made. 'My travel costs £300 a month – nowhere near the £900 a month it would cost if I lived in my own flat. And if I need to crash in London, I have lots of friends to stay with – maybe the redundancy was a blessing in disguise.'
By Janelle Butterfield