These cute little Egyptian tortoises are so small, it's no wonder the zookeepers have to keep a close eye on them!
Here they are lined up to take part in an annual stocktake at Whipsnade Zoo in Bedfordshire.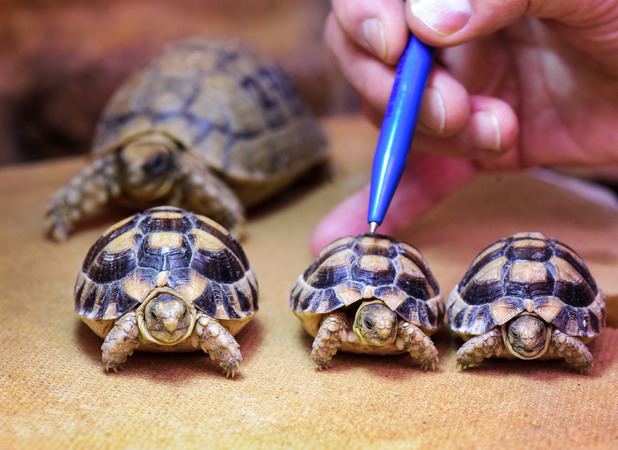 And they're not the only ones - the zoo is home to more than 2,500 animals and every invertebrate, bird, fish, mammal, reptile, and amphibian has to be counted every year as part of the zoo's licence.
Although they might only be a few of many at the zoo, we definitely think these gorgeous little critters are worth a look!