Reveal Promotion

Reveal's senior features writer Sarah Whiteley braved a five-day boot camp to slim down and tone up
You'd be forgiven for thinking I was a bit weird or downright crazy, but I've always fancied going on a boot camp. I've always loved the idea of disappearing for a few days and coming back slimmer, leaner and with a whole new outlook on exercise.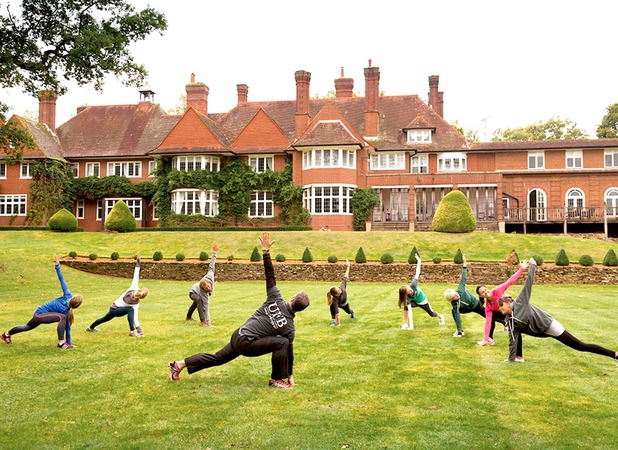 So the Ultimate Fitness Bootcamp sounded amazing – at least to my ears. And things only got better when our taxi driver mentioned that the West Sussex mansion that hosted the course was once home to Adele – not too shabby!
When we arrived, we were greeted with a smoothie, freshly made by chef Sean-Paul. It was delicious – unsurprising really, as he usually cooks for the likes of Kate Moss. Then we had our measurements taken and got straight into a fitness test with trainer Andy Morton.
At first, it seemed simple – as many burpees, sit-ups and the like in two minutes, 10 times. '20 minutes of exercise,' I thought. 'Pah, I can do that in my sleep.' It turns out I definitely couldn't. By round four, I was panting for breath in the few seconds of rest between exercises. By the end, I couldn't even speak.
And the next day was just as much of an eye-opener. As a regular gym-goer, I was surprised at how hard I found all of the exercises. And there were a
lot
of exercises.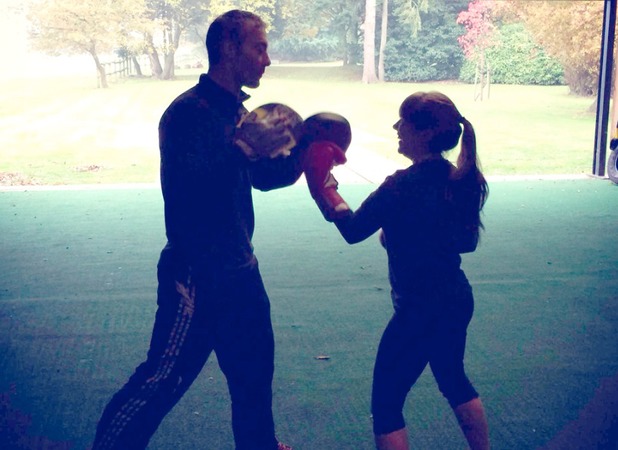 We started the day at 7am for mobilisation, which involved a lot of stretches. And squats. And lunges. Breakfast couldn't come soon enough. When it arrived it was a small, but delicious, poached egg on grilled mushroom with two cherry tomatoes. I devoured it with relish, but deeply regretted having passed along a plate with three tomatoes to a fellow boot-camper.
Boxing and rowing was followed by a cup of tomato and lentil soup at 11am, and more stretching before lunch.
With hill running and swimming in the afternoon, we were exhausted and by dinner time, we were all starving.
Even I wasn't naïve enough to think pizza and chips would be on the menu but when we were given our beef stew (about a quarter of the size I would have at home) minus any potatoes or bread, I could have burst into tears. Curling up in the lounge, we spent the rest of the night talking about burgers. And chocolate cake.
Thankfully, when you're exercising at the Ultimate Fitness Bootcamp, you're doing it in complete luxury. The bedrooms are gorgeous and the bathrooms come equipped with free-standing baths and a whole host of beauty products.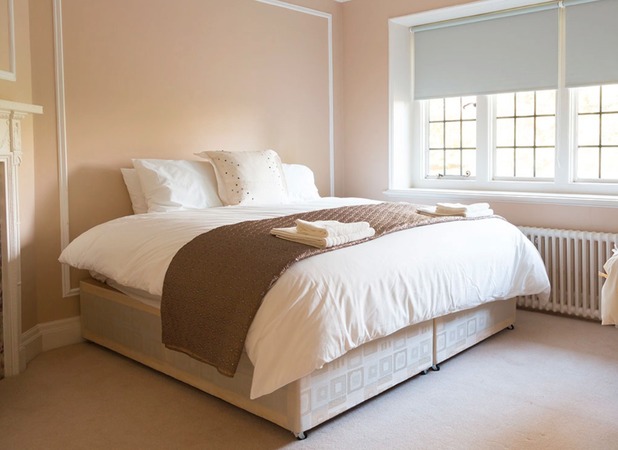 In the lounge, with its huge plasma screen TV and sumptuous sofas, I could just imagine Adele lying back and enjoying a chocolate finger or two.
Unfortunately, there was none of that for us. The next day was similar to the first – seven hours of exercise, broken up by tiny portions of food.
Days three and four were exhausting – Andy told us not to be surprised if we ended up in tears. The only reason I didn't cry was because I didn't have the energy.
But by day five, I felt great. Stronger. Fitter. Even a bit thinner.
Andy explained this was typical – the longer you stayed, your body adjusted and you had more energy. I wouldn't go that far but I definitely felt better.
It's also pretty impressive just how much you can do if you push yourself. At the start, doing five press-ups seemed daunting. By the end, I could do 50. I'd never been more proud of myself.
By the end of the five days, my hard work had definitely paid off. I'd lost 4lb and 4in overall – half of which were off my tummy.
Now all I need to do is make sure I keep it up, though something tells me doing burpees in my living room won't be quite the same as being there…
OFFER!Ultimate Fitness Bootcamp is offering Reveal readers 50 per cent off their three, five, or seven-day visits until 31 January 2014. Prices start at £405, so you could be shaping up from just £202.50. To book visit theufb.com or call 0203 478 3674 and quote 'Reveal'.