Kate Crofts, 38, from Essex, has never seen either of her children, but that doesn't mean she's missing out on a second of their lives
"I was seven years old when my mother, Janet, noticed me holding a book up to my nose to read. She made an appointment with an optician and I was excited that I was going to able to see properly.
But instead of getting glasses, I was referred to London's Moorfields Eye Hospital, where tests showed I had an unknown, untreatable eye disease. My eyesight would never get better. Instead, I'd spend the rest of my life partially sighted.
I was devastated, but Mum drummed into me that I could still do everything I wanted.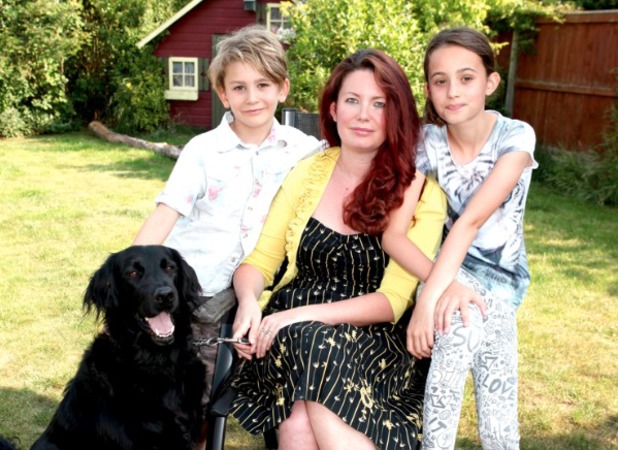 I stayed in a mainstream primary school until I was 11, when I became a boarding pupil at a school for people with sensory impairment. There, I flourished, using magnification aids and taped books.
Aged 17, I'd already begun studying psychology at Southampton University. But in my second year my eyesight started to worsen, so I advertised for someone to read textbooks to me. That was how I met Phil. Listening to his warm, rich voice, I fell in love, and it wasn't long before he and I became a couple.
Life was going well, but as I turned 20, I was given crushing news. The disease was worse than doctors had originally thought and one day my sight would go completely. I'd be blind.
Phil was with me that day. As we left the hospital, he dropped down on one knee and proposed.
For the next three years, we made the most of life – dancing, travelling, diving off reefs, even parachute jumping. Then in June 1999, we got married.
For the next two years, we concentrated on our careers. But we always knew we wanted a family early, while my eyesight was still strong.
In 2001, I conceived and although I had a healthy pregnancy, my eyesight deteriorated considerably, probably because of the changes in my hormones and blood pressure levels.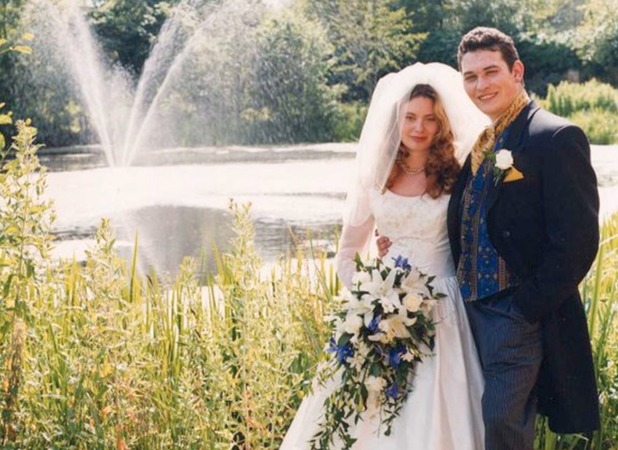 Our daughter Phoebe was born in May 2002. The first time any new mum sets eyes on their newborn is unforgettable, but for me it was especially poignant. I couldn't see her clearly but I could make out a blob with dark skin, big brown eyes and a rosebud mouth.
Sadly, my eyesight worsened again during my next pregnancy. By the time our son Oscar was born in March 2004, all faces were a blur to me and I couldn't see any of my son's features. I couldn't help feeling wistful, but there was no point in being sad. Instead, I focused on the positives. I loved breastfeeding because it gave me a chance to bond with my babies through touch. Plus, it meant I didn't need to prepare bottles and measure formula.
When Phoebe was newborn, I could tell whether her eyes were open or not. But our bedroom was white, so if I put her on the bed in white clothes, I couldn't tell where she was. Once, I nearly put a basketful of washing down on top of her.
However, with Oscar, I couldn't tell whether he was awake or asleep, smiling or grimacing. I couldn't spot when his face needed wiping, or tell where a favourite toy had been dropped – the little things most mums take for granted.
So I found my own ways of coping. I listened hard, learning which cries meant my babies were hungry, tired or cross. And when they started crawling about, I sewed bells into their hats, so I could hear where they were.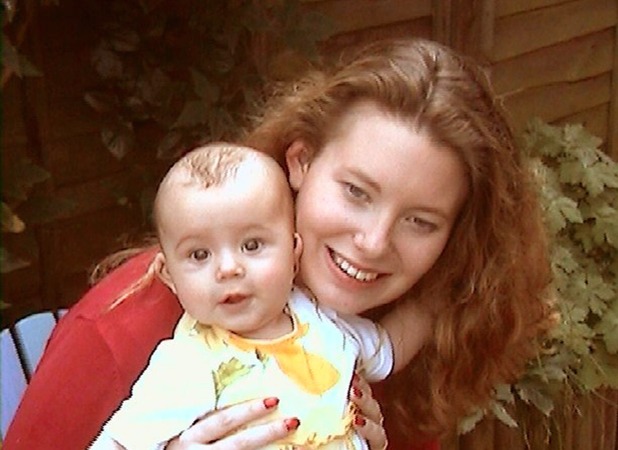 After Phoebe was born, I was too afraid to take her out on my own. But once I had Oscar, I realised it was unfair to keep two small kids indoors. I had to brave the outside world.
So I strapped Oscar to my chest in a sling and attached a sign to Phoebe's buggy that said: "Blind mum driving – keep clear!" It went down well, although some passers-by seemed alarmed. I'd get comments like: 'Is your carer nearby?' or 'Who let you out on your own?'
Fortunately for me, Phoebe learnt how to speak early and was able to help out. She would tell me when Oscar needed washing or changing.
By the time they started school, the children understood I couldn't see as much as the other mums and adapted, meeting me in the same place underneath the basketball hoop every day.
It was then I went back to work at Essex County Council. I got a guide dog, Phantom, to help me on my journey and, with speech technology that read out my emails and texts, I managed just as well as my fully sighted colleagues.
Now Phoebe is 11, Oscar is nine and my vision has deteriorated so much that I'm registered blind and can no longer make out anyone's faces.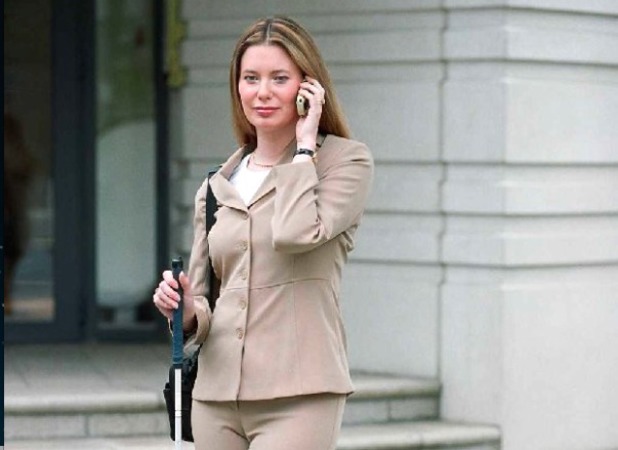 But just because I can't see, it doesn't mean I let the children get away with any mischief. They can't raid the fridge without me hearing the door click open and I can sense if they're climbing on the work surface to raid the chocolate cupboard.
Yes, sometimes being blind drives me mad – like when I'm getting dressed and drop an earring on the floor or when I need to pick out tights. But my family are always on hand. "I need a pair of eyes," I'll shout, and someone will help.
But most of the time my attitude is, this is who I am, so I have to get on with it. I try not to spend too long thinking about what I'm missing out on.
We're the same as any other family – we watch films together, go swimming and take our annual holidays on campsites abroad. My guide dog, Phantom, has a passport, so he can come too.
Being blind hasn't made me less of a mother, less of an employee or less of a woman. It's made me who I am today."
By Tracy Gayton