Ever heard of predicting the future via a vegetable? Nope, us either. But according to Jemima Packington, the humble asparagus helps her to determine what will happen in the future.
The 58-year-old is the world's only "asparamancer" and claims that she can see the future by tossing spears of the veggie in the air and "reading" the shapes they form when landing.
Jemima has been reading asparagus since she was eight-years-old and says that she inherited the gift from her great aunt who used to read tea leaves. She also only specifically uses fresh Worcestershire asparagus grown in the Vale of Evesham.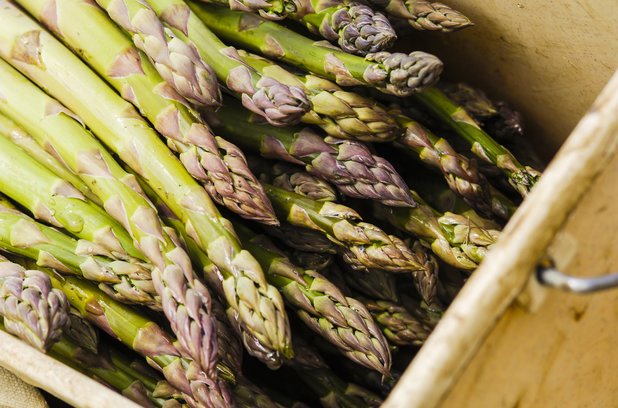 If you aren't convinced then your opinion may be swayed after hearing what 2013's predictions were. Last year, Jemima claimed that GB's Olympic success would result in a good year for sport on 2013. With Andy Murray winning Wimbledon, England picking up the Ashes and the British and Irish Lions claiming victory in rugby, it seems that this forecast was correct.
Other predictions that were right included Greece struggling economically and the British weather being a major concern throughout 2013, with the country facing some of the worst storms in 60 years proving Jemima right.
For 2014, Jemima has predicted that it will be a sad one for the Royal family as they will lose a senior member, but a pregnancy or engagement will also occur to provide them with happier times.
The new year may could also see a major entertainment mogul retiring, and with Simon Cowell soon to be a dad, we wonder if it could be him?
Despite optimistic hopes for this summer's World Cup, Jemima's predictions also mean that the England team will be knocked out in the early stages.
Jemima, who lives in Bath, Somerset, has spoken out against her critics: "It might sound silly to some but my readings are very accurate. I was about 80 per cent accurate with the 2013 predictions."
Only time will tell!
Do you know anyone that can predict the future? Tell us below, as the best comment from across the website each week wins £50!