Festive shoppers out for last minute stocking fillers in a busy town centre were treated to a rather unconventional guest appearance by a very merry Father Christmas.
Arriving on his sleigh, it quickly became apparent that Santa and his helper had indulged in one too many sherries as they weaved down the busy high street in Ustrzyki Dolne, Poland.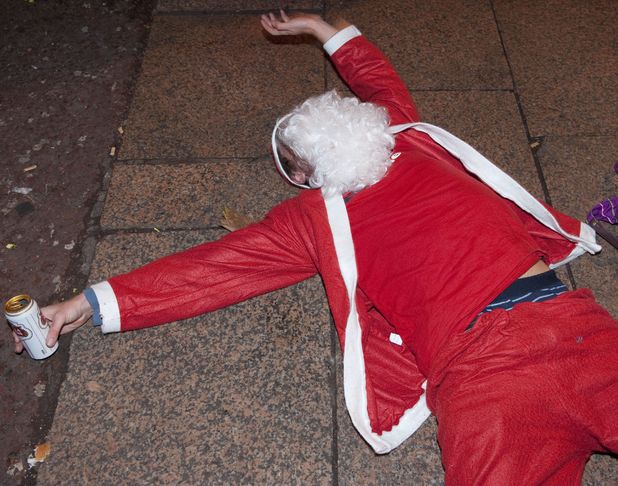 Onlookers had just enough time to enjoy their boozy rendition of some Christmas carols before the big man's horse was spooked by a car horn.
The sleigh crashed into a wall and the 51-year-old Santa and his female assistant, 31, fell from their vehicle. They were taken to casualty where they were treated for concussion.
One onlooker said: "They were behaving like they'd just come out of a nightclub."