It wasn't so much a case of being a nice day for a white wedding as far as Amanda and Nathan Gibbs were concerned.
The couple did away with tradition for their nuptials when they decided to go green - dressing up as Shrek and Princess Fiona for their big day.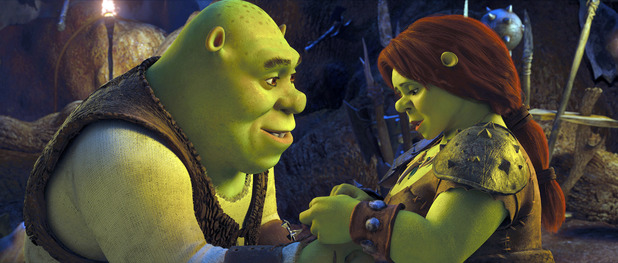 They tied the knot posing as the giant green ogres from the popular children's animation to raise money for charity.
The fancy dress ceremony took place on Saturday, 21 December at Priory Park in Dudley, West Midlands.
Amanda, 44, and Nathan, 39, were inspired to use their wedding to fundraise for Cancer Research UK after losing seven of their customers to the disease in the past year.
Nathan said: "In the last 15 months we've lost seven of our customers to cancer. It just broke our hearts."
The selfless couple, who run an ironing business, asked guests to make a donation instead of giving them presents and many joined in the fun by dressing up as the Gingerbread Man and Mickey Mouse.
Everyone agreed, it was one Shrek of a wedding...