Student Lorna Maddison, 20, from Sunderland, has brittle bone disease and thought she'd never find a man who'd love her. But then, along came Ross…
"Stifling my laughter, I scurried further behind the curtains and waited for my grandad, Eric, now 71, to find me.
'Not under here,' he said, looking beneath the sofa. I was three years old and hide-and-seek was my favourite game.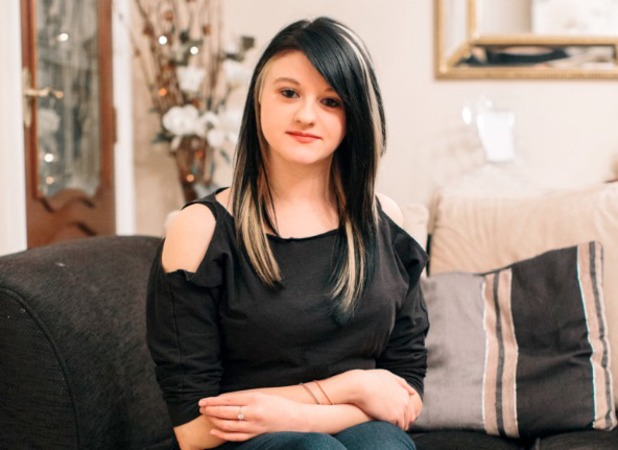 But there was a reason I liked to disappear – my family was always keeping such a close eye on me, I liked to be out of sight.
As a baby, I'd cried so much that my mum, Kerry, 43, was convinced something was wrong. She was right. X-rays showed my arms and wrists were fractured.
Broken bones in babies were rare, so my entire family was questioned. But once they established I wasn't being hurt at home, doctors started to run tests.
Eventually, they realised I had osteogenesis imperfecta, also known as brittle bone disease. My future looked bleak. Mum was warned I'd be disabled and my life expectancy was cut short.
Despite the diagnosis, my first years were uneventful. I learned to walk and, although I lost my balance easily and my feet turned inwards, I wasn't different to other children my age.
But when I was five, I was gardening with my grandparents when I saw my best friend, Rachel, arrive home next door. Excitedly, I ran towards her.
In my haste, I tripped and fell, breaking both femur bones in my legs. It was my first big break and I'd never known pain like it. The casts remained on for eight weeks but no sooner was
I back on my feet, I broke my legs again. From then on, things only got worse. I only had to lean on my elbow and it would snap. My wrists and fingers were as fragile as glass.
'Lorna, you may need to give up walking,' doctors told me shortly afterwards. They thought a wheelchair would give me a better quality of life.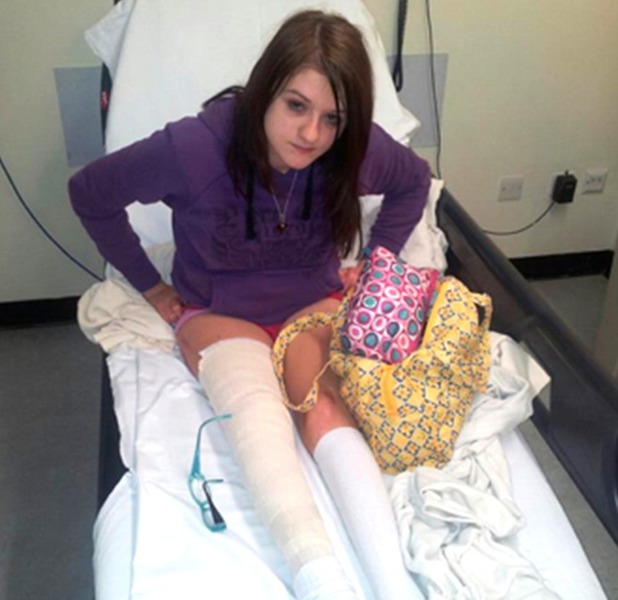 We got a wheelchair, but the longer I was in it, the weaker I became and when I did venture out of it, the more bones I broke. Grandad started keeping a tally, but we lost count when we reached 80.
Doctors did all they could for me. When I was six, I had titanium rods inserted into my legs, which made the breaks less severe. Instead of snapping my bones in half, they just broke against the rods. And two years after that, I started a drug trial to strengthen my bones.
Gradually, I began to feel stronger and when I was 11, I managed to walk across the room to Mum. As I reached her, we both cried with happiness.
But our joy was short-lived. Just a few months later, I was getting ready for school when I fell and broke both legs again.
I was devastated.
As I became a teenager, the differences between me and my friends became clearer – they started getting boyfriends, going into town, shopping.
Rachel did her best to include me, pushing me up kerbs and opening doors. But when she went on a school ski trip aged 14, there was no way I could go with her.
'How was it?' I asked eagerly when she returned.
Rachel told me how she'd clumsily fallen over on the slopes and a boy called Ross Sherriff, who was also 14, had come to her rescue.
'He's really lovely,' she said. 'You'll like him.'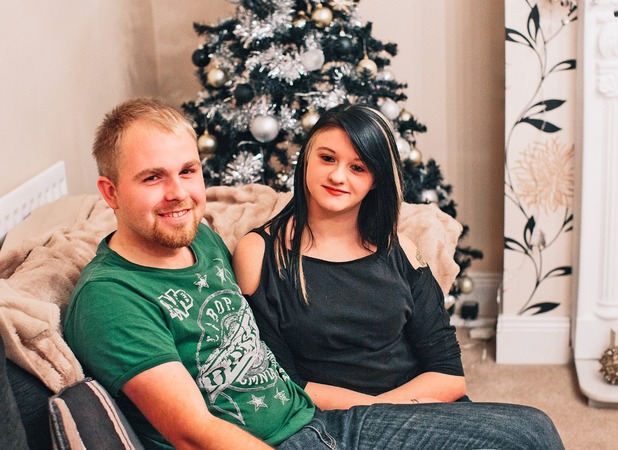 But neither of us had any idea how much. A couple of weeks later, Ross came to visit and, spotting them in the front garden, I went to see them.
As we started chatting, I couldn't help but feel a spark. But I thought nothing could happen between us. Yes, he'd seen me in my wheelchair, but he had no idea how hard my life was.
But Ross persevered. He showed up at my house every day for three weeks with flowers. Flattered, I finally agreed to go on a date.
At first, Ross was scared to touch me in case he hurt me. But together, we learned. Now he's the only person I trust to carry me after I've broken a bone.
Three years ago, I had my right leg reconstructed. While recovering, fireworks night arrived. I was devastated that I'd miss it because my severe arthritis meant I couldn't go outside into the cold.
But Ross had other ideas. He carried me out into the garden, where he'd laid down every blanket he could find. He'd lit hundreds of candles and had five jumpers for me to wear.
With a boyfriend like that, how could I feel down about my condition?
Slowly, Ross' confidence rubbed off on me. If he believed in me, I owed it to him to believe in myself too.
So I increased my physiotherapy and tried to do just one extra length in the pool every time. Soon I was even walking, one step further each time.
Now, I only use my wheelchair when I know there are going to be crowds. I know I haven't seen my last broken bone but I'm determined not to let that hold me back.
I'm doing a degree in psychology and work for a support group for victims of domestic violence.
Ross and I are saving for a house together and he still brings me flowers for no reason.
There were times I thought I was too broken to find love. But Ross sees beyond my condition. My birth flower, the white narcissus, means "love this person just the way they are". That's how I feel about my family and Ross – they show me that I can be loved, just the way I am."
By Kim Willis