An explosion meant former soldier Hannah Campbell, 29, lost a leg, part of her sight and the ability to have a baby. But now, amazingly, she is 19 weeks pregnant…
"I can't remember a thing about the blast. My first recollection is realising I couldn't move my body at all. The debris was packed so tightly against my face, I couldn't move my lips and I could hardly breathe.
I'd been deployed to Iraq with 47 Artillery Regiment of the British Army in January 2007 for my first tour of duty. My parents were devastated but I knew it was part of the job. I wanted to do my duty and get home to my three-year-old daughter, Milly.
It was 18 June and I was on sentry duty in Basra, when an insurgents' mortar bomb hit the building I was guarding. It was flattened and I was underneath it.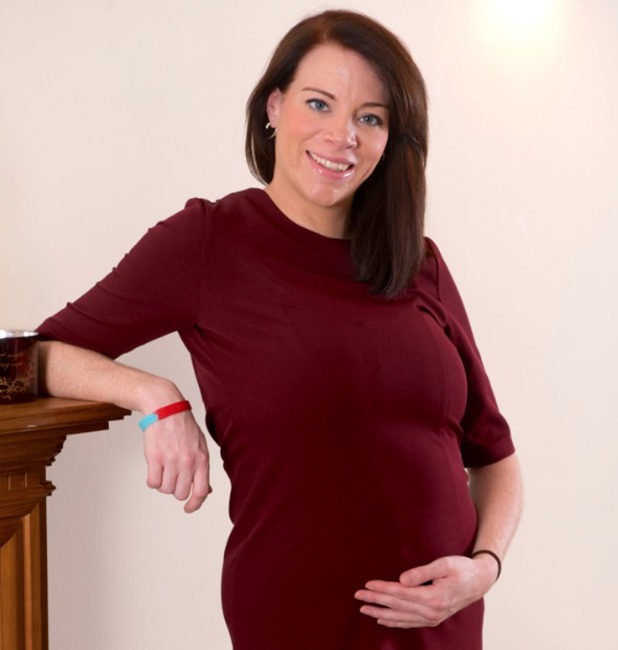 I lay trapped for two-and-a-half hours, screaming so they could find me. I clung to thoughts of Milly and prayed I'd get to hold her again. I went into cardiac arrest as the rescuers got to me, as though I'd been holding on for them.
Afterwards, I lay in a coma for three weeks, unaware of the devastation that had been done. Shrapnel had ravaged my face and my body. A metal pole had pierced my face, leaving me partially blinded in one eye. A second pole had pierced the top of my leg. My left hand was split in two and I'd suffered bleeding on the brain.
But there was more. I'd also been shot with a high velocity bullet that had grazed my womb and caused internal injuries. And even worse, my lower left leg and foot were badly crushed and completely shattered.
Flown to the UK, I had the first of 19 operations and countless hours of physiotherapy to save my foot. Even at that stage, amputation was gently suggested.
I refused to contemplate it. At 24, I couldn't face losing a limb. Doctors said the bullet wound had caused scarring around my fallopian tubes and I'd never be able to have another child. I was devastated, but reminded myself I was lucky to have Milly.
The next three years were endless rounds of surgery – including one where part of my pelvis was removed to try to rebuild my foot. I became virtually housebound, confined to a wheelchair and suffering from post traumatic stress disorder. My weight soared to 21½st and it was the darkest period of my life.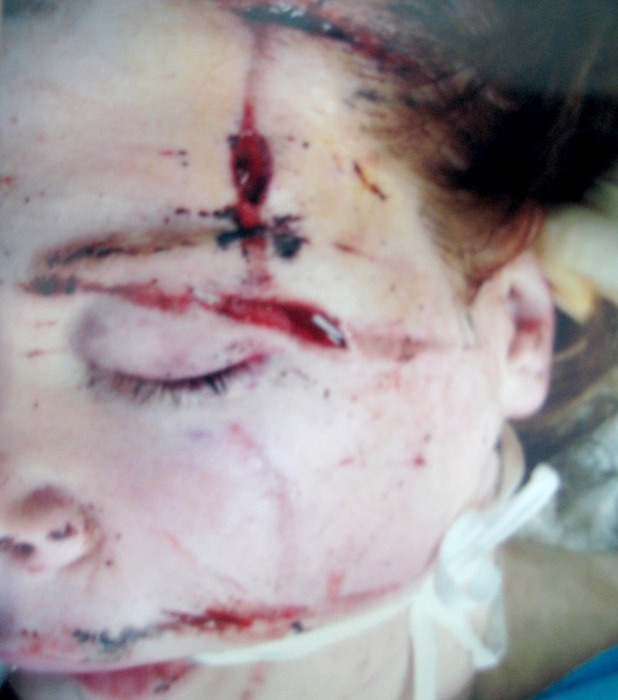 Sadly, another casualty of my injuries was my marriage. I split from my husband James in early 2010. The truth is, neither of us were to blame. He's a great dad to Milly, but we'd just gone through too much for it to survive.
I'll always be thankful to the doctors at Queen Elizabeth Hospital Birmingham for trying absolutely everything to save my leg. Ultimately, it made the decision to amputate that much easier and I became the first female to lose a limb from serving on the front line.
Seeing a stump where my leg had been was a relief in the end. Finally, I was free from pain. I made a promise to myself as I recovered that I would get 'me' back.
Six weeks after surgery, I was given my first prosthetic leg. But my initial excitement turned to despair, as I was far too overweight to stand up on it.
Not being able to move meant I couldn't exercise. Surgery was my only option. In July 2011, I had a gastric bypass. The weight dropped off and gradually, I learnt to walk again.
Within 12 months I reached my target of 9½st. I felt fit but my body was covered in loose excess skin and my breasts were two deflated balloons.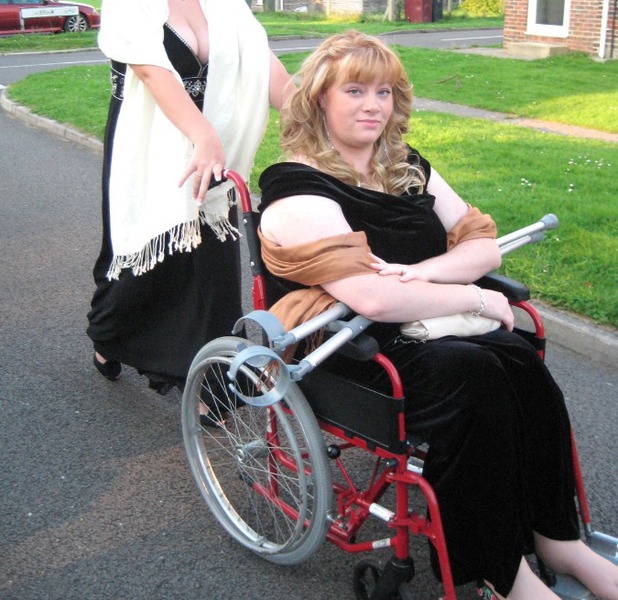 I had no desire to look like a Barbie doll – I just wanted to look normal. So in January 2012, I had breast implants, followed by a tummy tuck six months later.
For the first time in five years, I felt good about myself. I plucked up the courage to join a dating website, where I met marketing exec Anthony McMorrow, 32.
I told him all I'd been through since the mortar attack, including the fact that I'd never be able to have a child with him, and he wasn't in the slightest bit fazed by it. With his five-year-old son Leo and my Milly, now eight, we were a happy little family.
We'd only been living together for eight months when my GP asked to see me after a routine check-up in August. After hundreds of appointments in the past six years, I didn't think anything could surprise me, until he said: 'I've got some unexpected news for you. You're pregnant, Hannah.'
In a daze, I went home. Anthony was decorating the bathroom as I blurted out the words I never thought I'd say again: 'I'm pregnant.' He almost fell off his ladder.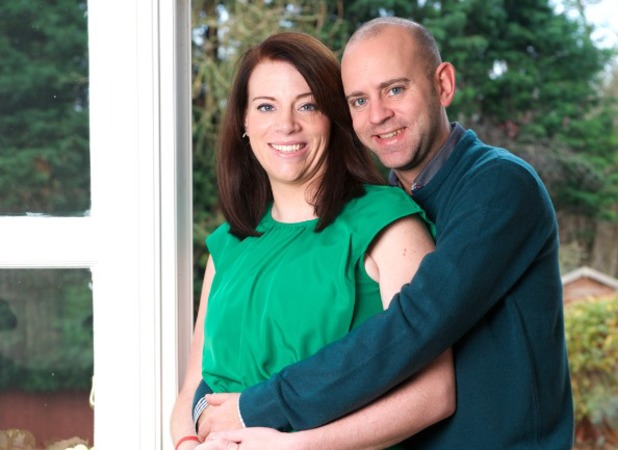 I was in such a state, I had to drive back to the doctor and get him to repeat it five times before it began to sink in. Our own little miracle was growing inside me.
We discovered we're having a girl at our 16-week scan. I've been shopping for tiny pink outfits with a vengeance ever since!
I've been medically discharged from the Army and am really looking forward to my future as a civilian and a new mum. This baby is an incredible reward after so many years of heartache. Life really does surprise you when you least expect it.'
By Sarah Arnold and Su Karney