Mum Sam Weaver received her Christmas wish early, to see four-year-old son Kyle walk – all thanks to one very special little girl.
Sam Weaver's eyes glistened with tears as she watched her little boy Kyle put the finishing touches to their Christmas tree. Sparkly lights and neatly wrapped presents filled the room but this year the Weaver family had already been given the greatest gift of all.
That's because, in February, the family of a very poorly young girl, eight-year-old Abigail Williams, donated money to help Kyle have the operation he desperately needed to walk.
Before his operation, four-year-old Kyle suffered from painful spasms in his legs and couldn't stand or walk, meaning he could never fully take part in the Christmas preparations.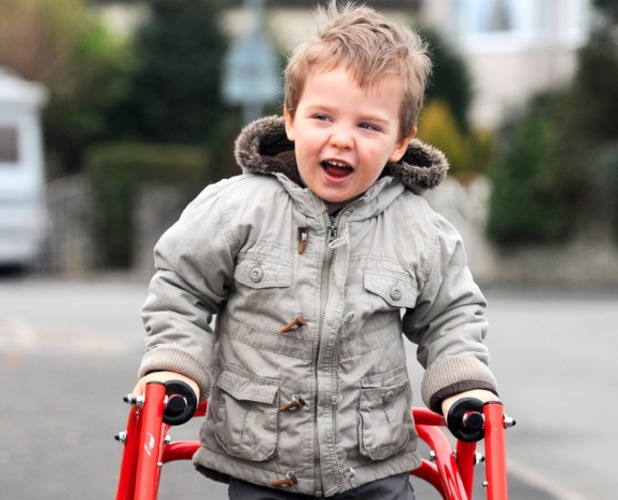 But for the first time this year he was able to join in with all of the festive fun at his home in Llysfaen, North Wales.
"We're all so delighted to see Kyle racing about the house, getting excited for Santa coming," says mum Sam, 34. "We couldn't have wished for anything better."
When Kyle was 18 months old, he was diagnosed with a rare muscle condition, spastic diplegia cerebral palsy. Doctors warned Sam and her husband Simon, 37, that their son might never walk unaided.
"Every mum wants their child to be perfect, so any diagnosis is devastating," says Sam. "Kyle was the most beautiful baby. As a newborn, he'd stare up at me from his playmat with his big blue eyes and my heart would just melt.
"But as he got older I noticed he wasn't developing the way his 11-year-old sister, Zoe, had. I thought he was slower due to being born prematurely, but time passed and he didn't improve.
"While babies his age were crawling and pulling themselves up, Kyle couldn't even sit. When a consultant confirmed our fears, it felt like our world was caving in. But we knew it was no good moping. So Simon and I went online to learn more about our son's condition."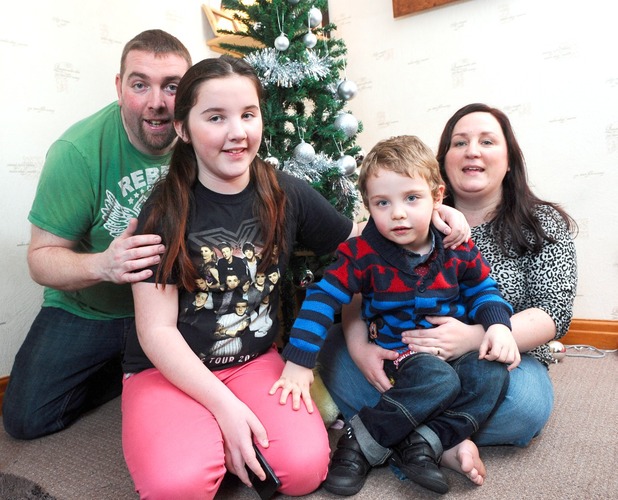 Armed with their newly acquired knowledge, the family soon fell into a routine. Every day, to improve his mobility, Kyle had to be strapped into tight leg splints that stretched his hamstrings.
But that didn't stop his legs cramping and seizing in painful spasms, leaving him crying out in agony. Sam and Simon tried desperately to ease their son's discomfort but there was no treatment offered in the UK for his condition.
After she typed Kyle's notes into the internet, a procedure called selective dorsal rhizotomy caught Sam's eye. It involved cutting some of the nerves in the spine to stop leg spasms. If performed on Kyle, and if successful, it would help him walk and run.
Just one thing stopped them signing up. The operation cost £28,000 and was only available in the States. With flights, hotels and aftercare, they'd need at least £60,000.
"We didn't have that money," Sam says. "It was devastating, seeing a solution to Kyle's pain but being unable to afford it."
Undeterred, Simon came up with a plan. "We drafted in the help of friends and family and held raffles, fetes, jumble sales and sponsored skydives," says Sam. "Soon we had £20,000. People were so generous – but it still wasn't enough."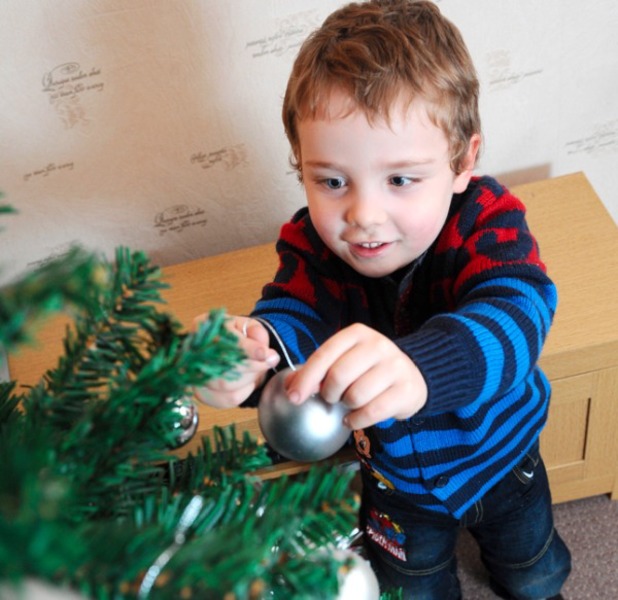 Desperate for help, Sam contacted the local paper, who ran an article on Kyle. It was spotted by Christine and Kevin Williams, the parents of Abigail.
They had also been tirelessly fundraising for years, to raise money to treat Abigail. She suffered from Batten Disease, a degenerative condition which stops the waste cells in her brain being removed, which then collects and damages the nervous system.
Abigail needed stem cell therapy to slow the disease and stop it killing her, but the vital treatment was in China. Devastatingly, before her parents could raise the money they needed, Abigail had become too unwell to respond to treatment.
When Christine and Kevin saw Kyle's story, the couple donated an incredible £22,500 to his fund. "The thought of losing our daughter has been unbearable," says Kevin. "Heartbroken doesn't even come close. She's our baby, our firstborn little girl.
"We had this money sat in the bank. It didn't feel right to spend it, so when we saw what Kyle's family were going through, we gave it to them."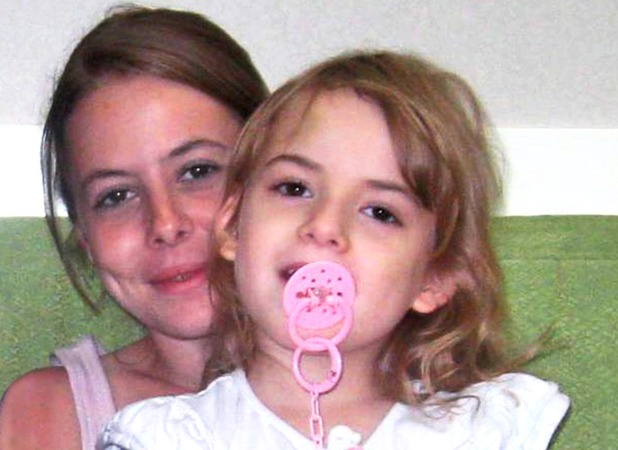 Their amazing act, combined with other generous donations, was the boost Kyle's fundraising campaign needed. In May this year, Kyle flew out to the US to undergo the complicated procedure.
Kyle's road to recovery has been hard but, with hydrotherapy and personal training sessions, he's astonished his parents by walking unaided in time for Christmas.
"Thanks to Christine and Kevin's extraordinary kindness, Kyle has been given the chance of a normal life," says Sam. "We will be forever indebted to the Williamses for their amazing gift."
For the Williams family, Christmas is a peaceful occasion to cherish their remaining time with their little daughter.
"Abigail is so unwell and it's been very difficult for us to come to terms with the fact that there's no more we can do," Kevin says. "But the opportunity to change Kyle's life and give him a chance of walking or kicking a ball is something really special. Christine and I are glad we could help."
And help they definitely have.
"This Christmas, I will be the proudest mum in the world," says Sam. "To see my little boy running to open his presents will be the most precious gift of all."
By Michelle Davies