At size 24, dancer Tiffany Broadfoot was too big to fit into a tutu – but now she's dropped eight stone, she can't wait to take centre stage.
When most people think of ballet dancers, they imagine lithe, petite girls pirouetting elegantly across a stage in a skintight leotard, Black Swan-style.
However, Tiffany Broadfoot was the complete opposite. A size 24, 5ft 8in and too big to fit into a tutu, her love of fish and chips led to her ballooning to 19st 10lb. The dance student found herself constantly left out of the limelight and embarrassed by her size.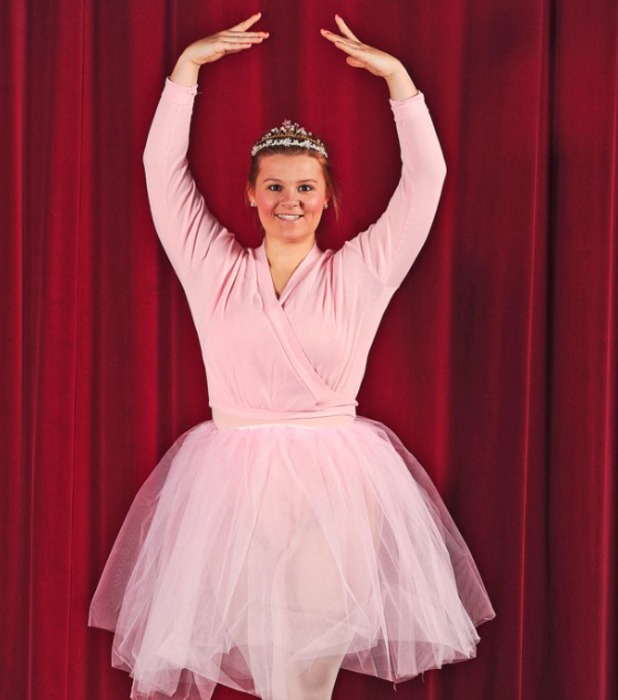 But after discovering she was the biggest girl to graduate from the Anniesland Campus of Glasgow Clyde College, Tiffany, 22, was finally humiliated into cutting back on her calories. Since then, she has lost eight stone and is now a slender size 12.
"I was definitely more sugar "plump" fairy than sugar plum fairy," Tiffany laughs. "But not any more. My days of being a big ballerina are definitely behind me."
The pretty brunette from Glasgow had been dancing since she was three and knew from a young age that she wanted to turn her passion into a career.
Tiffany's second love in life – food – didn't develop until she was 14, when, desperate to end up on stage, she applied for a part-time job in her local fish and chip shop to pay for her dance lessons, costumes and equipment.
But the allure of fast food soon became too much for her, particularly as it was free to staff: "Every break time, I'd eat a battered sausage and fishcakes or a bag of chips," admits Tiffany.
Although she kept up with her dance classes, her weight soon crept up and by the time she left school, she was already a size 18. "To be honest, I didn't worry about it," she says. "I thought I'd dance the weight off eventually and it would all be fine."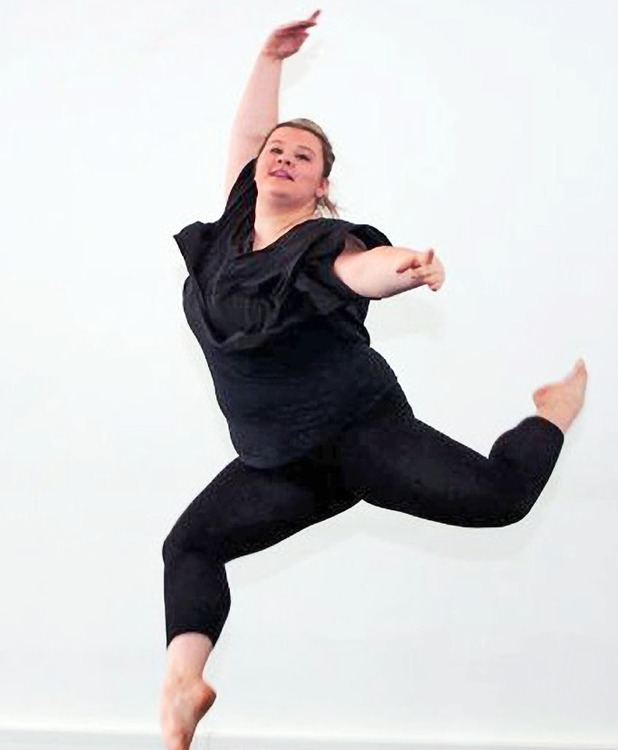 Despite her increasing waistline, Tiffany managed to impress the college tutors enough to win a space on their course: "When I saw how tiny the other dancers were, I was terrified. But I put in the best performance I could to show that my size wouldn't get in my way. When I was told I'd been accepted, I vowed I'd address my eating habits and lose weight when the course started."
Tiffany was, however, locked in a junk food cycle. "I was by far the biggest dancer at the college. I was hugely embarrassed – and, ironically, the only thing that made me feel better was food."
So, even though she could burn off 1,000 calories in the dance studio, Tiffany kept piling on the pounds as she indulged in burgers and fries from McDonald's on her way home, before having a second evening meal with her family and tucking into ice cream and chocolate for dessert.
"It was a vicious circle," Tiffany says. "I wanted to lose weight to look like the other dancers, but the shame I felt made me turn to food, so I just got bigger and bigger."
And though she held her own in the classroom, the regular shows her class put on were excruciating. Tiffany had to accept minor roles and wear size-20 costumes. While her classmates twirled gracefully on to the stage in their tutus, Tiffany thundered from the wings in specially-made black leggings.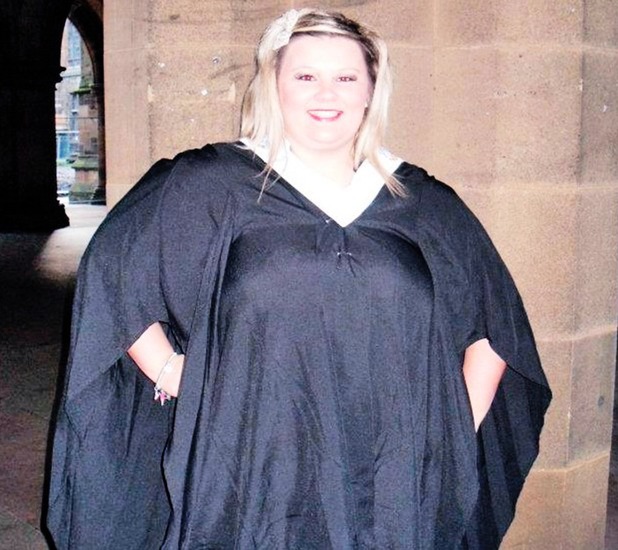 "I knew I missed out on the best parts because of my weight, but I understood. I physically couldn't wear the costumes, because you couldn't get tutus that big. I would have looked ridiculous."
In June 2011, Tiffany finished her course as a size 22, weighing 18st 11lb. But while fellow students went on to jobs in the world of dance, Tiffany's career faltered. Embarrassed by her size, she took a job in a call centre.
And without dancing at college for eight hours a day, she got even bigger. By the time she graduated in November 2011, Tiffany had gained another stone and another dress size.
"The ceremony was humiliating. I felt everyone was looking and laughing as I accepted my scroll. I hardly looked like a ballet dancer, wearing size 24 clothes. I think people thought they'd called out the wrong name."
But it was this humiliation – and also seeing her graduation photo – that gave Tiffany the shock she needed to finally take action. She says: "Mum and Dad put the framed photo on the mantelpiece and every time I looked at it, I felt sick. It was time to change."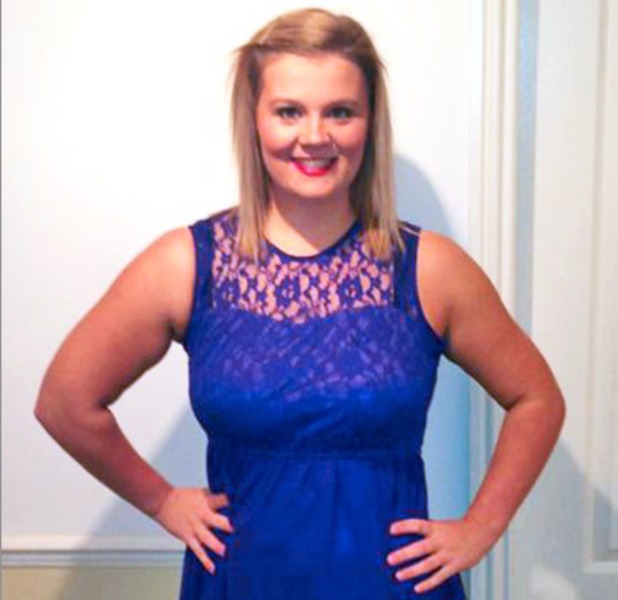 Tiffany ditched fish and chips and burgers in favour of fish, lean meat and vegetables. By May 2012 she'd lost a stone-and-a-half, giving her the confidence to join a local slimming group called Weight Wise. There, she lost seven pounds in her first week and started exercising at the gym. By August this year, she'd reached 11st 11lb and a size 12, becoming a class leader.
Determined to help others, Tiffany decided to combine her dance knowledge with what she had learned about nutrition to become a fitness instructor.
"I'll always love dancing and I still do ballet classes in my spare time, but retraining as a fitness instructor means I can help other people lose weight through dance and change their lives.
"Next year, I'm planning to have my graduation photo re-shot and go for a lead role in a show. Knowing I'll be able to fit into a tutu means I finally look on the outside like the dancer I've always been on the inside."
By Kelly Strange and Sarah Whiteley