Elena Raouna won't feel guilty for tucking in this Christmas because she's realised her curves are the secret to her success.
For most people, having gastric band surgery is an extreme last- chance bid to shed as much weight as possible, as quickly as possible.
But since having her gastric band fitted, Elena Raouna has actually developed a newfound love for her curves and, far from dreaming of being stick-thin, she now plans to do all she can to retain her voluptuous figure – even getting her band loosened for the purpose.
While many of us will worry about our calorie intake over the festive period, the glamorous 22-year-old won't be beating herself up over eating a mince pie or pigs in blankets. Incredibly, it's all down to her recent success in the modelling industry.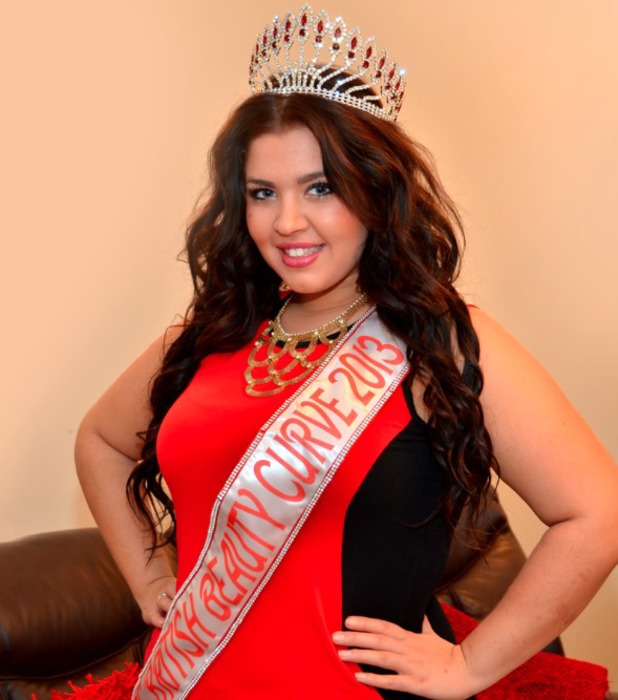 Nine months after her band was fitted, having dropped from a size 22 to size 18, Elena unexpectedly won a beauty pageant and was signed to a modelling agency. Now, far from aiming for a size 8 physique, she is embracing her fuller figure in a bid to live out her catwalk dream.
"Becoming a beauty queen was not something I'd planned," laughs Elena. "I was gobsmacked. I'd spent my life feeling like I wasn't good enough. I didn't think someone of my build could be glamorous.
"But now my outlook has changed completely. My curves are a part of who I am and I don't want to get rid of them – in fact, quite the opposite!"
At her heaviest, Elena weighed 19st 3lb. Food was a huge part of her life, from the days she spent working in her family's fish and chip shop in Doncaster to the evenings round the family dinner table, enjoying home-cooked Greek feasts.
"My family is Cypriot and food is an important part of our culture," says Elena. "It's a sociable thing, sitting round the table and bonding over a meal of traditional dishes – kleftiko, moussaka, souvlaki.
"I had accepted I would always be fat – I loved food too much to ever give it up. I wasn't lazy, in fact I've always been active. And I didn't snack on crisps and chocolate. It was simply the amount I ate, like cheese and ham toasties for breakfast, or cereal in the biggest bowl I could find.
"Then at dinner, I'd have two or three helpings, with all the sides – rice, pitta bread, dips and olives. It was just too tempting to say no."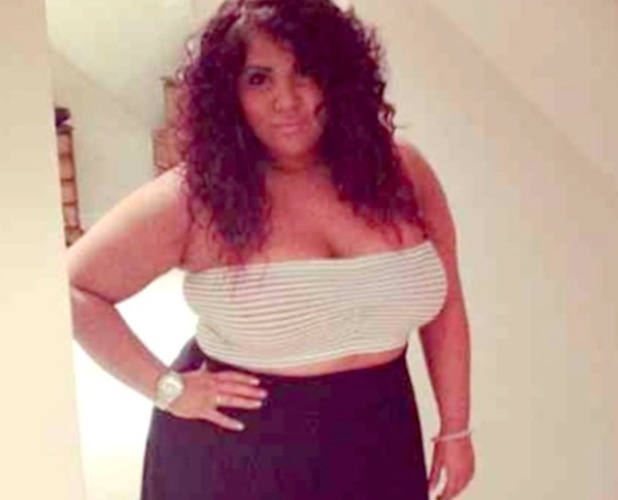 But being bigger didn't make life easy for Elena. She was just seven years old when she realised she was much heavier than all the other kids in her class.
"The teacher made us all weigh ourselves as part of a project. I can remember leaning on the desk when I stepped on to the scales to try to make myself lighter. I felt embarrassed in front of my friends.
"I hated wearing shorts for PE and hid in the corner of the changing rooms. My parents even took me to a dietician in a bid to get my weight under control."
But it didn't work, and although she was popular at school, Elena continued to suffer at the hands of the bullies. Aged 13, she recalls an incident where she walked on to the school playing field and a boy started jumping up and down: "He said I was making the ground shake,' she says. 'Inside, I was devastated by what he'd said, but I tried to never let it show.
"Every year, I was the weight and size of my age. So at 14, I was 14st and wore an adult size 14, while all my friends were still wearing clothes for kids aged 13. They wore the latest things in fashion but I never had the confidence to be trendy."
By 21, 5ft 5in Elena was at her heaviest and a size 22. After the doctor warned her of the long-term effects of obesity, she opted for weight loss surgery. "I didn't qualify for a gastric band on the NHS, and I didn't want to put on a load more weight just to get one. Thankfully, my parents offered to pay the £6,000 cost."
Despite a bad reaction to the anaesthetic, the operation in September last year was a success. With the band drastically restricting her food intake, she lost two and a half stone in two months, getting down to a size 18. "That's when I spotted an ad for Miss British Beauty Curve 2013. I think it was because I never really expected to hear anything back that I sent my picture in."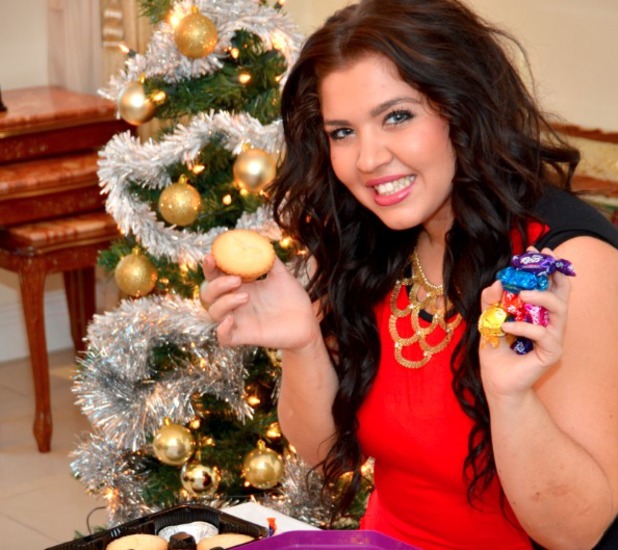 But she did hear back. And not only were the judges in the first round greatly impressed, but she also went on to win the entire competition in June: "There were all these bigger, beautiful girls walking around, full of confidence. It made me realise that being curvy was something to celebrate. When I won, I finally got it: I was beautiful because of my curves – not despite them."
Elena was quickly signed to a modelling agency and has auditioned for several modelling jobs, including one for swimwear. She's also just found out she's been shortlisted for Miss Face of the Year 2014.
But her gastric band continues to do its job and she's now a size 16, weighing 14st 5lb. She is planning to have the band loosened before her weight loss starts to affect her career.
"I've got bigger hips, chunky thighs and a bigger bottom – and I've got that to thank for where I am today. I could try to lose a lot more weight and be a size 8, but that wouldn't be me and life wouldn't be as exciting as it is now.
"So I won't be worrying about what I eat over Christmas – in fact, I'm going to enjoy every minute of it. I've found a happy balance, and that means keeping these curves!"
By Su Karney