We've all heard about the dog that ate the homework, but what about the snail that ate the tax disc? For one bemused Somerset garage owner this really did happen.
Jon Roles, 33, of J H Norman and Sons discovered a £100 fine on his van when he was on his way to pick up a customer. Confused about the fine, he looked closer and to his disbelief saw a snail snacking on the round task disk.
The police failed to believe Jon's snail story when his dad Steve, 70, contested the fine on behalf him.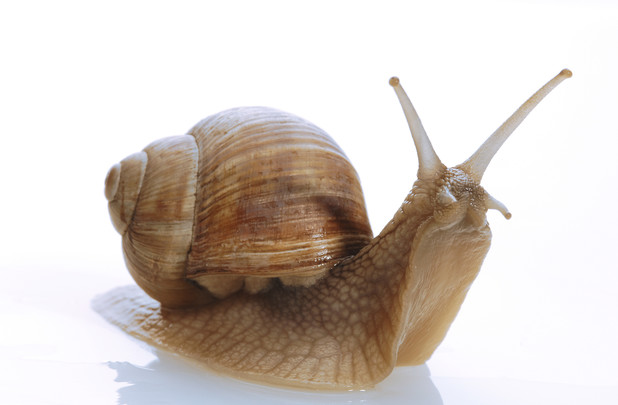 Steve, who often helps his son out at the garage, was quoted in the
Daily Express
saying: "I had a bit of a chuckle because I just couldn't believe what I saw. I think snails like glue and ink so maybe that's why it ate the disc. It was very much a 'the dog ate my homework' moment."
It wasn't until photographs of the tax disc-eating snail were sent to the police that they finally lifted the fine and saw the funny side.
Avon and Somerset Police even made a joke about the situation in a reply to Mr. Roles.
"Please feel free to interrogate the offender, preferably with a teaspoon of salt." The letter, written by a member of the central ticket office, joked.
Sophie Flint
What do you think of this story? Tell us below, as the best comment from across the website each week wins £50!