When Kelli Young's partner Andy was diagnosed with terminal cancer, he made a vow to give her the wedding of her dreams, if it was the last thing he did. The 29-year-old shares their tale of love and courage...
"From the moment I met Andy in October 2004, I knew there was something special about him. He'd interviewed me for a job at the pub he managed in my hometown of Liverpool, and after he'd asked his questions, he cheekily told me I had to take him to buy clothes for our first date.
Flattered, I agreed and we spent the whole day laughing and joking. I felt as if I'd known him forever and despite him being 21 years older than me, it was love at first sight for both of us.
When Andy asked me to help him view a property, I joked with the estate agent that "we" would take it. Andy later told me it was the moment he fell in love with me.
Within 24 hours, we'd moved in together. I was smitten.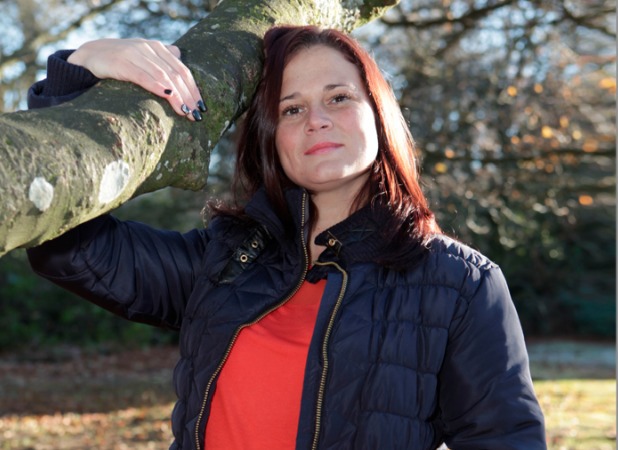 Andy was the most caring man I'd ever met. He'd do anything for those he loved and his phone rang constantly with friends and family asking for his help and advice.
He was also the life and soul of the party – he loved his job and was always flitting between one side of the bar and the other.
For five years, life was bliss. The only thing that stopped me being completely happy was Andy's refusal to propose. 'It's a piece of paper,' he'd scoff whenever the subject came up. 'We're happy as we are.'
And we were, I told myself as I pushed weddings to the back of my mind.
But in 2009, a bombshell shattered the peace. Andy discovered a lump in his neck and tests revealed it was throat cancer.
I was devastated but typically, Andy remained positive. 'We'll get through this Kelli,' he told me calmly. 'I'm like Lazarus, I have lots of lives.'
I spent the next few months at Andy's side as he underwent intensive radiotherapy and chemotherapy. When we finally heard that he was in remission,
I breathed a huge sigh of relief – and dared to dream of our future together again.
For the next three years, we enjoyed ourselves, holidaying in Egypt and Benidorm, as well as going to musicals and seeing our friends. After his scare, I noticed Andy appreciated life more – he slowed down and took time to relax.
But in April 2012, when Andy left my birthday celebrations early, I instantly knew something was wrong. He was always the last one dancing. 'It's weird,' he winced, clutching his chest. 'I feel like something is pressing down on me.'
The next day, I insisted he went to see his doctor and tests confirmed Andy had advanced lung cancer. This time it was terminal. 'We can try to prolong your life but can't cure you,' the doctor explained.
Not even Andy could be upbeat. Back at the pub, we sat in silence, struggling to take in this earth-shattering news.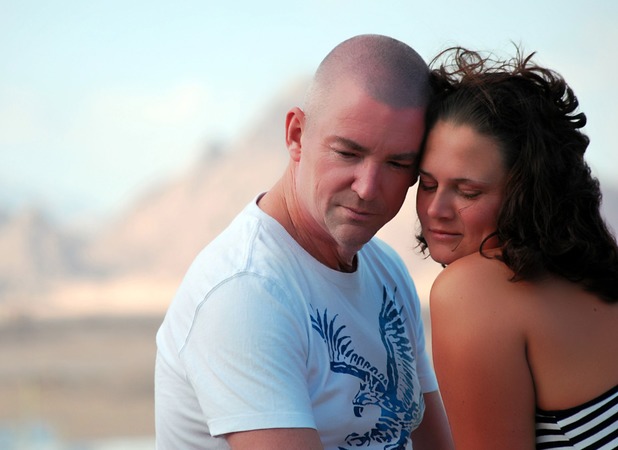 Then Andy turned to me. 'I suppose we ought to get married,' he smiled.
Tears stung my eyes as he told me that he wanted to give me the wedding I'd always wanted. How could he be so selfless after what he'd just been told?
Doctors couldn't say exactly how long Andy had left so we raced to plan our wedding. I booked a venue for five weeks' time, on 6 July 2012. Friends and family helped with the catering and flowers and I chose a beautiful dress.
But just 10 days before our big day, Andy deteriorated rapidly. He was rushed to hospital where doctors told me it was unlikely he'd make the wedding. I panicked, terrified I'd missed my chance to become Andy's wife, but he pulled through. It was like an angel was watching over us.
Andy was so well at our wedding. He even gave a speech where he jokingly asked if any of the guests took my fancy for when he was gone. I giggled as he told our guests that he knew I was the one for him when I began to sneak food from his plate on one of our first dates.
But despite the laughter, there wasn't a dry eye in the house as we managed our first dance to Have I Told You Lately That I Love You?
It was supposed to be a small ceremony but 200 people arrived at the evening reception to celebrate our happy day – and to say goodbye to Andy. It was a beautiful day. More than just a celebration of our love, it was a celebration of Andy's life, too.
We spent one precious night on honeymoon together at Stobo Castle, a spa not far from home, but afterwards, Andy's health declined.
'I've had a good innings. When your time's up, your time's up – and mine will be very soon,' he told me.
I did everything I could for him but exactly a month after we tied the knot, Andy died in my arms. He was crying that morning as he gave me a watch to pass to his best friend – he knew death was close.
I'm comforted by the fact that Andy got his wish to die at home with me.
The nurses said afterwards he'd told them he'd just wanted to marry me – after that, he would be ready to go.
Andy wanted me to find love with someone else but I can't even think about replacing him. Andy was my best friend, my soulmate. I'll remember every minute we had together. I just wish there'd been more of them."
By Donna Smiley