As we work our way through the festive season, 11 million of us will be attending a work Christmas party.
However, for some, it's not all about celebrating yuletide, (or rinsing your company dry by drinking and eating way too much), but in sheer hope to get a little bit closer with that hottie you've been sneakily staring at from behind your computer screen.
A whole 825,000 people admitted to attending their festive party just in the hope of pulling a colleague that they have their eye on.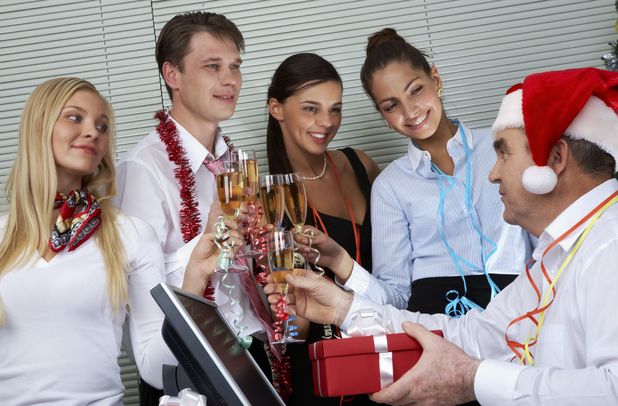 And 2 million Brits have admitted to hooking up with a colleague at the Christmas do, with 25-34 year olds being the luckiest.
Some companies will even be generous enough to book accommodation for their randy workers, this tallies up at 11% of us intending to stay away from home on the evening of the party.
The survey, carried out by Hotels.com, found that a further 6% will consider taking their 'lover' of the night back to a hotel they've paid from their own pocket. Who ever said chivalry was dead?
The not so organised people, one million to be precise, have admitted to enduring on a hideous and most likely, a very hungover "walk of shame".
Things could get a bit awkward the next morning after for many work places this December!
Maisie Penn
Have you ever hooked up with a colleague at your work Christmas party? Tell us below, as the best comment from across the website each week wins £50!