Recent studies reveal that you're more likely to drop the pounds if you diet with a pal.
Weight Watchers has conducted a survey of 2,000 women in the UK and discovered that those who had dieted with their girlfriends had lost more weight than those tackling it alone.
Fifteen per cent of women had lost over 10lbs when dieting with pals, with half of the women saying it was because they didn't want to let their friend down.
It also found that women have more of a chance in keeping off the weight they have lost if they did it with a friend. However, if they diet alone, women will only have a one in five chance of keeping slim.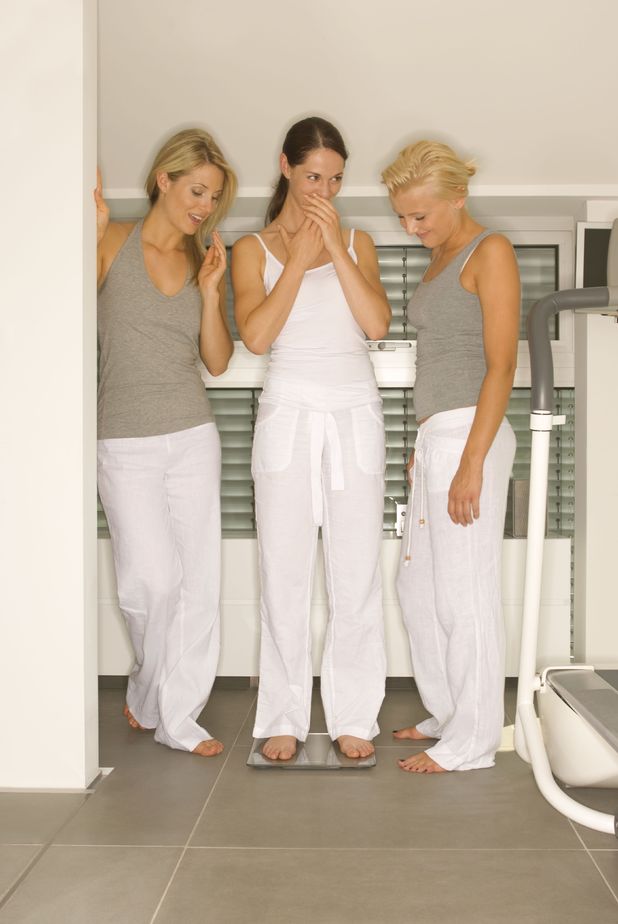 Angharad Massie, a spokeswomen for Weight Watchers, says: "Seventy two per cent of women feel that healthy eating is more likely to become a way of life if their friends are doing it too."
But maybe dieting is just too old-fashioned for some of us. Especially as ultra-modern devices are being designed to help us along the way, such as a stress-detecting bra that prevents you from reaching for the junk food. Yes, really.
Microsoft has designed a bra that will detect stress and alert us, to stop us reaching for the chocolate before it's too late.
The extreme wonder bra is said to have sensors that track your breathing, heart rate and body temperature.
The bra will detect when the wearer's stress levels are rising, it will then send an automated message to the wearer's smartphone alerting them of this, and consequently, that they may be at risk of comfort eating.
If that doesn't stop us reaching for the biscuit tin, we don't know what will!
Maisie Penn