How do you find sharing a wardrobe with your man? Are you often fighting over wardrobe space?
According to new research, 74 per cent of women will take over their shared wardrobe, giving themselves 80 per cent of the storage space. By hogging the space, their man is given just enough room for about one jumper, a pair of jeans, and maybe a T-shirt - if they're lucky!
Although, at this rate, our men will have nothing left to store in the wardrobe, as 22 per cent of women also admitted to secretly throwing away their partner's clothes.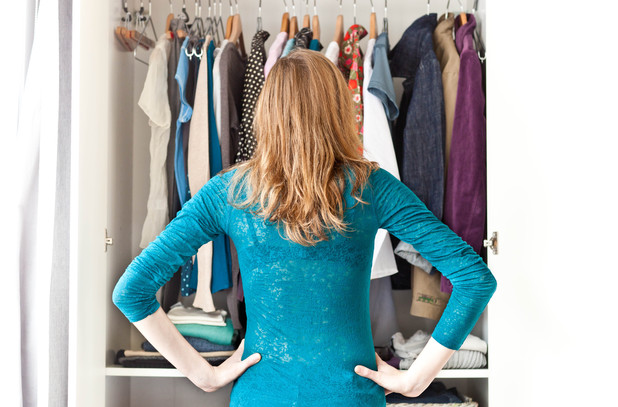 The survey revealed the reasons behind women chucking away partner's clothes, with 47 per cent binning an item of clothing if it is old or damaged. Whereas a whole 37 per cent admitted to throwing away an item of their partner's that they don't like.
A small 7 per cent shockingly said they would bin an item if it wasn't put away properly! Maybe a little harsh?!
But it seems that wardrobe space is a common subject that couples argue over. Over a quarter revealed they bicker with their men over wardrobe space, while a a staggering 61 per cent have admitted to having arguments because their man cant keep his clothes tidy.
Marta Anton, spokesperson from the online retailer slidewardrobesdirect.co.uk, who carried out the survey said: "What we found surprising was that, even though the majority of women have 80 per cent of the wardrobe space in their home for their fashion items and accessories, many say that they need even more than that!
"When you look at the fact women only wear about 20 per cent of the items they own regularly though, this seems absolutely outrageous!"
Maisie Penn
Do you chuck out your partner's clothes? Tell us below, as the best comment from across the website each week wins £50!