When Luo Gan was five years old, he was abducted on his way to kindergarten and sold on to another family in Sanming, a whole 900 miles away from his home in Yaojia, the other side of China.
A staggering 23 years on and Luo Gan has managed to track down his biological family, thanks to early memories that he had kept from his time at his original home and the help of the volunteers on the internet.
Back in 1990, Luo was taken from his parents, Dai Jianfang and Huang Qingyong. This was the period in which child abduction was rife due to China's one-child policy, resulting in a black market for trafficked children.
Luo soon realised that he would not be returning to his family, so decided to continually go over his fading memories with his biological family in the hope that one day he would be able to track them down.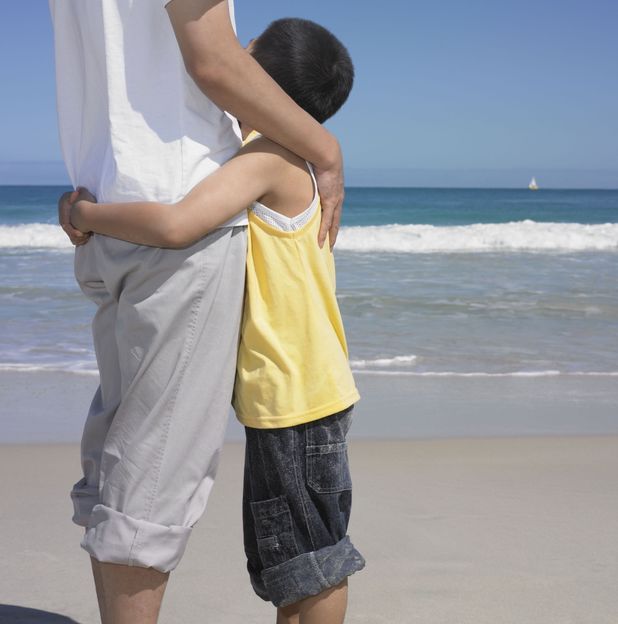 In October 2012, after finishing school and a national service with the Fire Brigade, he started to search for his birth family, vowing not to marry until he was successful.
He used the website Baby Come Home, a volunteer-run forum for abducted children and parents to share details. Luo described various memories on the site, such as a scar on his left hand, which he had acquired from moving stones in a river. He also guessed that he might hail from somewhere in Sichuan due to a neighbour once commenting on his Sichuan dialect.
As volunteers helped him out, Luo continued to share old memories. He described the food that he had eaten and remembered one of the bridges near his home being washed away in a flood. He also drew a map of how he remembered his village and suggested that there may have been a motorway nearby.
Volunteers checked up on villages that had been flooded and looked for newspaper cuttings about new roads being built. But still the search was tough, even narrowing down that Luo had came from Sichuan would mean searching an area that is twice the size of the UK.
Eventually, a volunteer discovered a motorway map from 1990. There were only two motorways in the area, which quickly narrowed down possible areas. Zooming in on satellite maps, he looked for places where rivers flowed and tracked down Yaojia village.
When a volunteer agreed to check the area and found a bridge that had been damaged by a flood, things looked increasingly positive. Another couple wrote on the website they remembered a lost child who was nicknamed Xiaodong and, as Luo remembered being called Zhendong, he decided to head to the village.
Luckily, Luo's quest was successful and on 9 May, he was reunited with his long, lost parents, who he is now living with.
Luo's 'adoptive' parents died just two years after they had got him, leaving his 'adoptive' grandparents to raise him. However, Luo is still in touch with the couple who he calls Grandpa and Grandma and was quoted in the Daily Mirror, saying: "I was angry about it (the abduction) but they treated me quite well."
The 28-year-old is getting married next year and both families will be attending the wedding.
Have you ever tracked down a long, lost family member? Tell us below, as the best comment from across the website each week wins £50!