Tributes are pouring in for Fast & Furious actor Paul Walker, who died yesterday in a car crash.
Celebrities including his co-stars and fellow actors have shared their condolences online, as the world reacts to the tragic news of his death.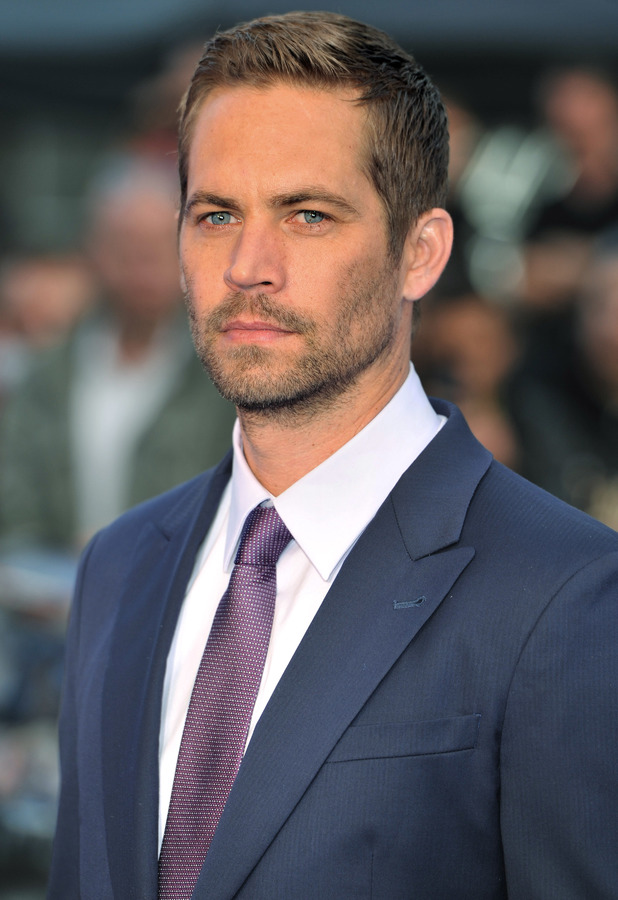 The California-born 40-year-old, who played undercover agent Brian O'Conner in the film franchise,
was tragically killed yesterday
(30 November) when he was a passenger in a Porshe that lost control. His friend and driver Roger Rodas also died.
Universal Pictures, the studio behind the film franchise, issued a statement sending their "deepest and most sincere condolences" to the actor's family.
The statement said: "Paul was truly one of the most beloved and respected members of our studio family for 14 years, and this loss is devastating to us, to everyone involved with the
Fast & Furious
films, and to countless fans.
"We send our deepest and most sincere condolences to Paul's family."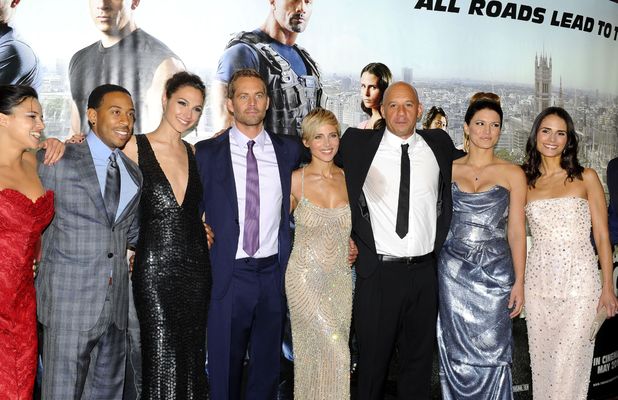 Fast & Furious
co-star Vin Diesel said: "Brother I will miss you very much. I am absolutely speechless. Heaven has gained a new Angel. Rest in Peace."
Fellow co-star Ludacris shared a picture of the 'Fast family' with the message: "Your humble spirit was felt from the start, wherever you blessed your presence you always left a mark, we were like brothers & our birthdays are only 1 day apart, now you will forever hold a place in all of our hearts @paulwalker legacy will live on forever. R.I.P."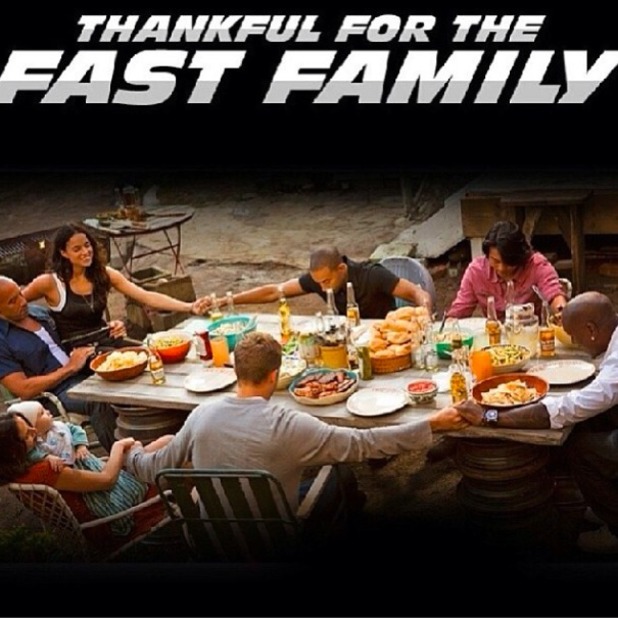 127 Hours
star James Franco tweeted: "#paulwalker - much love to
paul walker
. So sad. He gave a lot of joy."
Evan Rachel Wood wrote: "My heart goes out to Paul Walker's family. Tragic news."
Olivia Wilde shared her sadness with the message: "Heavy heavy heart tonight. Paul Walker was a genuinely good, sweet, kind, laid back, loving person. Sending much love to his family."
Zoe Saldana said: "A very sad day indeed. R.I.P. Paul Walker. Our prayers are with you and your family."
Dwayne Johnson, aka
Fast & Furious
co-star The Rock, expressed his love for the late Paul saying: "All my strength, love & faith to the Walker family during this heartbreaking time. We find our strength.. in his light. Love you brother."
And Ryan Phillippe, who appeared with him in
Flags Of Our Fathers
, joined the flood of tributes saying: "Paul was a good dude. Conscientious & not caught up in Hollywood. He knew there was more to life & lived like it. Nice to know you brotha."
What do you think of this tragic story? Share your thoughts below.