It's 60 years old and covered in rain marks - but this old suit is set to make £100,000 at auction next month.
Worn by king of the silver screen, Gene Kelly, the suit 'starred' in one of the most iconic movie moments of all time.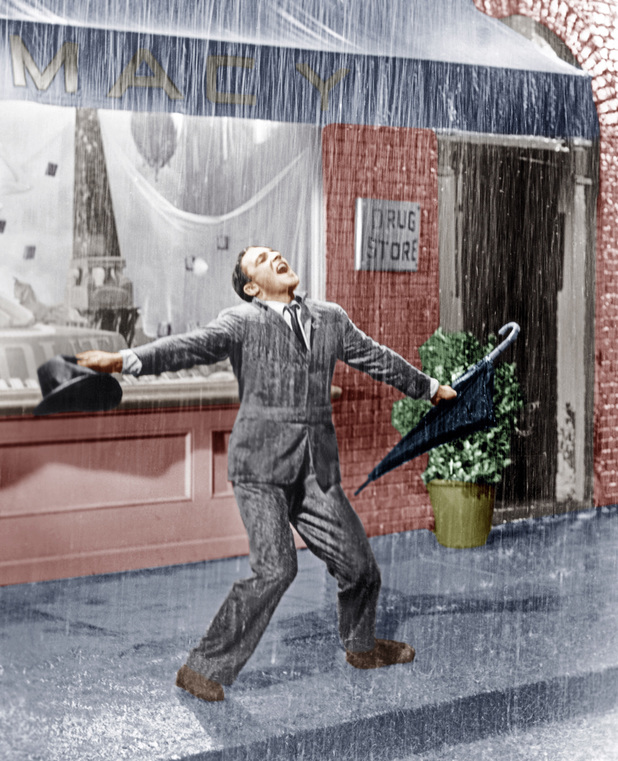 The woollen two-piece was worn by Gene Kelly as he danced through a downpour in cinematic classic, 'Singin in the Rain'.
The current owner paid just £6 for the grey garments in a mass sale of film costumes back in the 1970s.
It had shrunk after three days of filming in the rain and to this day bears the water marks, as well as Gene Kelly's name on the label.
The suit is set to be sold at auction in Dallas, Texas, on 6 December, alongside the beige and navy blue suit he wore in another scene, when his character Don Lockwood meets Cosmo Brown.
Margaret Barrett of Heritage Auctions said: "I would like to see it go for a six-figure sum - it deserves to."
£2.49/month – that's all is costs for 4 issues of the REVEAL early edition. Gossip too good to wait for! Subscribe today!