When 46-year-old Alan Muir's pregnant fiancée Caroline McCall believed she was having a heart attack, doctors treated her for indigestion – with fatal consequences
"Caroline ran her hand over her growing bump. 'We're going to have so much fun, baby girl,' she whispered. 'I can't wait to meet you.'
Caroline was seven months pregnant and thought no one was watching this moment. It's an image of my beautiful fianceé that will stay with me for the rest of my life.
Everything had fallen into place for us. After meeting on an online dating site in January 2008, we knew instantly we were meant to be together.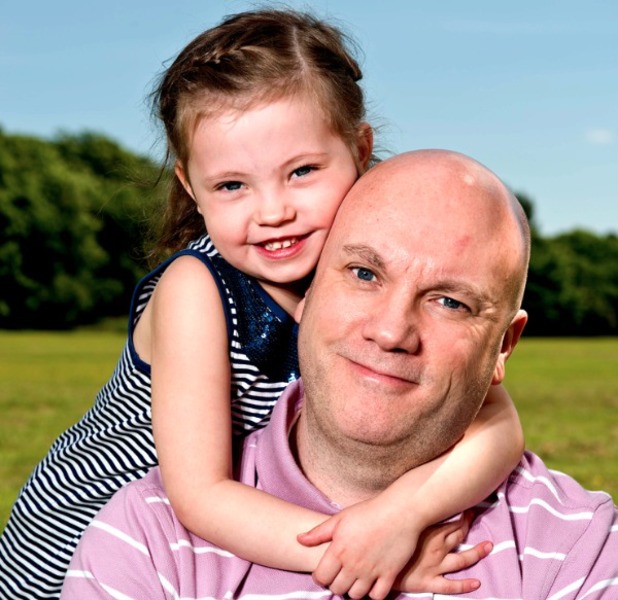 In the space of three months we'd got engaged, and now we were expecting a baby. It was a whirlwind romance, like something from a fairytale – not something I ever thought would happen to me.
Caroline, then 38, was desperate to be a mum but, after three devastating miscarriages, she had all but given up hope of having a family.
In the first few months of pregnancy, she was terrified she'd lose our baby. But as the weeks passed with Caroline suffering from nothing worse than heartburn, she relaxed. 'This is really happening,' she smiled. 'We're going to be a family.'
At a 4D scan, we found out we were expecting a daughter and decided to call her Grace. We bought Babygros, blankets and bedding, getting more excited as the days passed.
Then, one morning in November 2008, when Caroline was eight months pregnant, she got up early, saying she couldn't get comfortable in bed. I dozed for another hour, then went down to have breakfast with her. But as we sat on the sofa, Caroline lunged forward to her knees, gasping in pain. 'I feel like I'm having a heart attack,' she managed to get out, struggling to breathe.
I rushed her to the Princess Royal Maternity Hospital in Glasgow, where she explained her symptoms. But despite her fears, she was just given Gaviscon and Co-codamol. 'Why aren't they listening to me?' she asked desperately. 'I've had heartburn before – this is completely different.' But I had no answers either.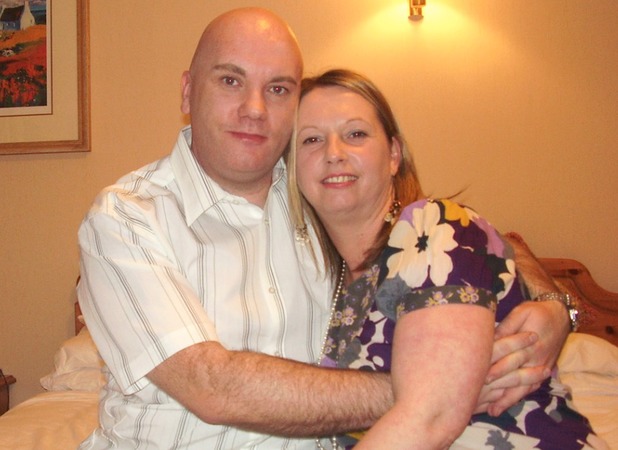 Over the next two days, the pain in Caroline's chest, neck and shoulder grew worse. She was admitted to the high dependency unit and put on oxygen and morphine.
At midnight, a nurse told me to go home and sleep. Reluctantly, I left but, just a few hours later, my phone woke me. Caroline had taken a turn for the worse and they wanted me back as soon as possible.
My heart raced as I sped to the hospital, where I was taken to the relatives' room. A nurse came in to tell me they'd delivered Grace but they were still working on Caroline.
I couldn't understand. My baby was here but my fiancée was battling for her life? How could this have happened?
Then a doctor arrived to tell me that, despite their efforts, Caroline had passed away.
The news took weeks to sink in. I kept expecting her to call or come home from her job as a social worker. It didn't seem real that my fiancée, my best friend, was no longer here.
The only thing that kept me going was my precious girl.
But at five days old, when she was well enough to go home, I faced more heartache. Because we hadn't been married, I had no parental rights over Grace. Caroline's sister Rose had to sign an affidavit stating I was the only man in Caroline's life, and I had to get a lawyer so I could be named on Grace's birth certificate. It was devastating.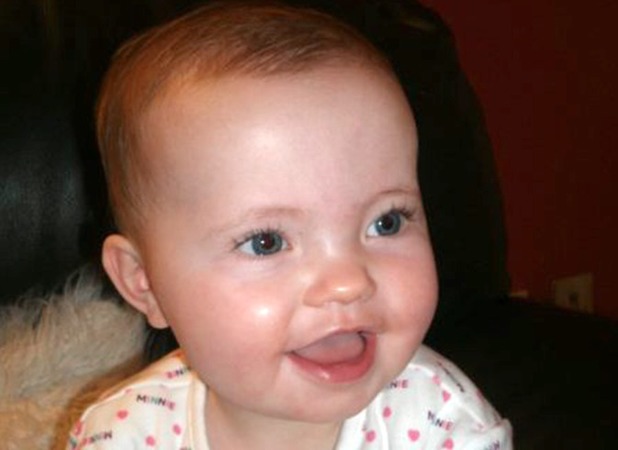 A post-mortem revealed that Caroline had been right – the problem was with her heart. A condition called 'aortic dissection' had led to cardiac tamponade, where the body's main artery tears. The hospital had failed to pick it up.
Going home, I searched Caroline's symptoms online and the condition came up straight away. I lurched between grief and rage. If I could find what my wife-to-be was suffering from with a simple internet search, why hadn't the doctors?
I couldn't get over it. Caroline longed to be a mum but now she'd never hold her baby. We had set our wedding date for October 2009 but we'd never exchange vows. After our short happiness, it seemed too cruel.
A Fatal Accident Inquiry took place in June this year at Glasgow Sheriff Court, and Cardiothoracic Surgeon Robert Jeffrey of Aberdeen University said Caroline would have had an 80 per cent chance of survival if she'd been diagnosed and operated on within 24 hours.There'd been a catalogue of errors leading to her death and she hadn't been properly diagnosed. Hearing how easily she could have been saved made all of my despair resurface.
The judge will rule by the end of the year, and depending on what is decided, I'm planning to sue the hospital.
More has to be done to raise awareness of the condition that killed Caroline, to save other women going through what she did. It happened because no one listened to her, and it's not good enough.
Today, I have a new partner and little Grace, now four, to help me get through.
As Grace grows up, she becomes more like Caroline. She's kind, clever and has the same smile. It's a blessing but it's heartbreaking. She's a permanent reminder of the woman I loved and lost.
It makes me even more determined to get justice for my beloved Caroline."
A spokeswoman for Greater Glasgow and Clyde Health Board said it would be inappropriate to comment until a judgment had been reached. That's due at the end of the year.
By Laura Davidson and Sarah Whiteley