When Aileen Thow wanted to lose weight, she soon found she wasn't in the easiest place to do it …
Aileen Thow was horrified into starting her weight-loss plan on a night out, after she overheard a male friend saying how unattractive she was.
However, just five months into her weight-loss battle, she was offered a promotion – to a job in a cake factory.
But, despite being surrounded by muffins, flapjacks and freshly baked bread, Aileen stuck resolutely to her plan and has lost a staggering 11 stone.
"It sounds like the most unlikely way to lose weight!" laughs the slimline 25-year-old from Auchenblae, near Aberdeen. "It was the biggest test of willpower in my life."
Since she was a child, Aileen had struggled with her weight. At school, she was cruelly called "Fatty" or "Spare Tyre". She says: "The worst class was PE, because I couldn't keep up and I was always picked last for teams. I hated every minute of it."
And when Aileen left school, things got worse. With her diet of pizza, chips and full-fat cola, she kept putting on weight.
"I loved high heels but I'd never buy any – I was worried I'd snap them," she says. "If I did go out with friends I felt too self-conscious to dance, so I'd just hover by the bar, feeling awkward."
It was on a night out in December 2011 that Aileen overheard a friend talking about various women in the bar. "They were discussing who they'd sleep with and when they got to me, he made a face and said he wouldn't go near me," Aileen says. "Although I knew he was being horrible, I still felt devastated. I went straight home in tears.
"The next day, I couldn't stop thinking about what he'd said. I felt so ugly. I had to do something."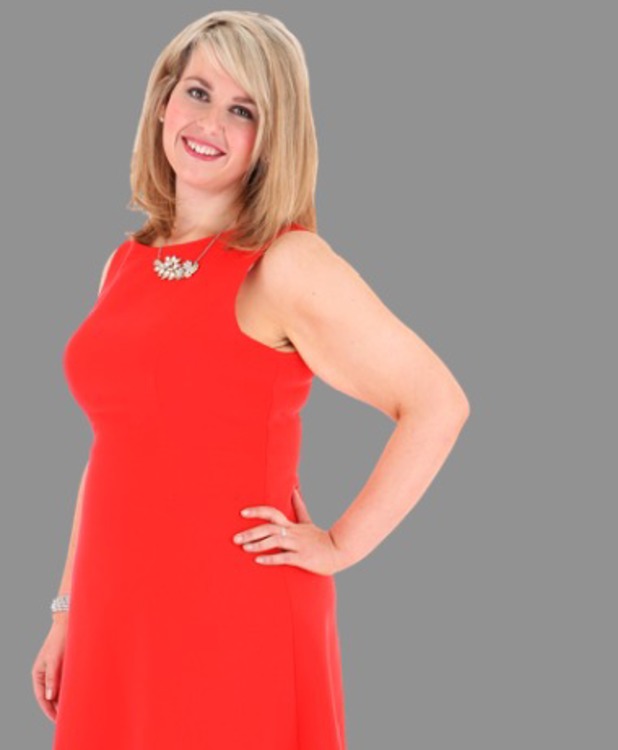 Aileen joined Scottish Slimmers and, having avoided the scales for years, at her first meeting she discovered she weighed 23st 7lb.
"I was a size 30 and only 5ft 5in, so I knew I was going to be heavy, but I never thought I'd weigh over 20st."
Aileen went from never eating breakfast to having a bowl of cornflakes first thing, and swapped her mid-morning snack of chocolate to fruit. She ate homemade soup for lunch, fruit in the afternoon, then a healthy meal of salmon and vegetables for dinner.
In the first week, she lost four pounds – and the same the week after. But things became tougher five months in, when Aileen was offered a well-paid promotion to admin assistant in a cake factory.
Not only did the baked goodies smell amazing but Aileen also had to resist the constant tasters that came up from the factory floor: "I was always being offered cakes but I put myself on a complete ban. My new colleagues were really supportive and, before long, I didn't even crave a sugar fix any more."
A year and a half later, Aileen had lost 11st and was slipping into size 12 clothes. "I'm so much more confident," she says. "Now I love wearing dresses. And I can finally buy heels – I've got so many pairs, I've lost count.
"The friend who made the hurtful comment about my size recently told me I look fabulous. I finally admitted that I'd overheard what he'd said that night, and gave him a telling-off. He was mortified and kept apologising but, in the end, I guess I should thank him. He gave me the drive to succeed, even when I was surrounded by a factory full of cakes!"
By Lucy Laing and Sarah WhiteleyGot an iPad or iPhone? Reveal Mag has been especially designed to fit!