Brits are going well out of their way to celebrate the year they've had at Christmas time with not one, but three parties to attend!
In recent years from 2007 to 2012, the average party person would attend just one festive party, but this year, there is no stopping workers. Even the bosses have said they'll be sharing a few drinks with colleagues this Christmas, with 25 per cent of companies saying they will be going "all out".
With the party season soon to be in full swing, it has been revealed that workers in Swansea, Leeds and York will be the biggest party animals by attending five parties, while the rest of the counties such as, Essex, Newcastle, Birmingham and many others can "only" manage four!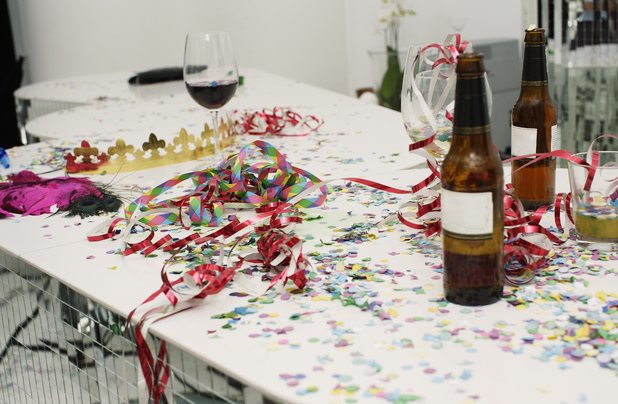 Despite bosses being part of the crowd, who can't wait to party hard, there will be a price to pay the next day.
Workers will probably waste around three hours of their working day complaining about their hangovers, meaning that companies will be losing around £2.7bn in productivity, which equates to around £900 million per party. Woah!
With drinks no doubt flowing at the parties, 33 per cent of workers are looking forward to getting so drunk they will be completely out of control in front of their colleagues and bosses.
Other embarrassing antics include 24 per cent dancing embarrassingly or suggestively, and 19 per cent saying something they regret to the boss. Incredibly, 14 per cent will even having a sexual encounter with a colleague. Awkward.
Travelodge carried out the survey and even confirmed that their bookings have increased for the party season.
"We have experienced significant growth in room bookings for December compared to recent years, with Wednesday and Thursday nights being the most popular due to work Christmas parties taking place on these days," a spokesman said.
Sophie Evans