Did you find yourself squeezing into a pair of jeans this morning that were a bit too tight? If you did, it turns out that you're not alone.
New research suggests that 42 per cent of women try to fit into jeans that are a bit snug, as they don't want to admit to needing a larger pair.
The survey carried out by fashion website
StyleCard
discovered that four in 10 women would rather endure a muffin top rather then move up to a bigger jean size.
It also discovered that, on average, an individual woman owns eight pairs of jeans but wear just three on a regular basis.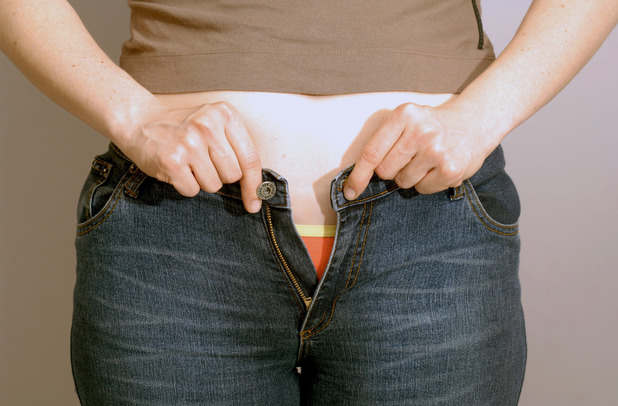 And it seems that skinny jeans are often kept as an encouragement to lose weight. Half of the women asked admitted to owning a pair of skinnies that they can't fit in to, but that they keep anyway in the hope of shifting enough pounds to wear them in the future.
Jeans continue to be a popular clothing item, with the poll also revealing that nine out of 10 women will pull on a pair at least once a week. Women will roughly spend £24 on the wardrobe staple on average, but 18-34 year olds are more likely to splash out on £42 for a pair.
Despite the denim's popularity, some styles are disliked, with low rise, jeggings and ripped varieties all listed, as pet hates.
Do you wear jeans that are a bit too tight? Tell us below, as the best comment from across the website each week wins £50!