With Christmas only four and a half weeks away, we're all obsessed with thoughts of shopping for presents and food... and now NetVoucherCodes.co.uk have revealed there are ten types of Christmas shoppers.
So, what category do you fall into?
Done by September
These are the early birds, the super organised people who couldn't think of anything worse than running around like headless chickens worrying what to buy which friend or relative. And when they are done and dusted, they can sit smugly back and witness the mayhem while sipping a mulled wine. Bah!
Last-minute grabbers
This species are often seen running around with a wild look in their eyes. It's the 23rd of December and they are yet to decorate a tree, select a turkey or buy a present. They panic buy whatever is left on the shelves and try to look nonchalant when their nana wonders why she's been given a yo-yo and a box of poptarts.
Online whiz kid
Shopping online is probably the safest option for people who just don't have the time or the inclination to spend hours traipsing around shops in the cold. Calm and collected, they revel in getting some great bargains too.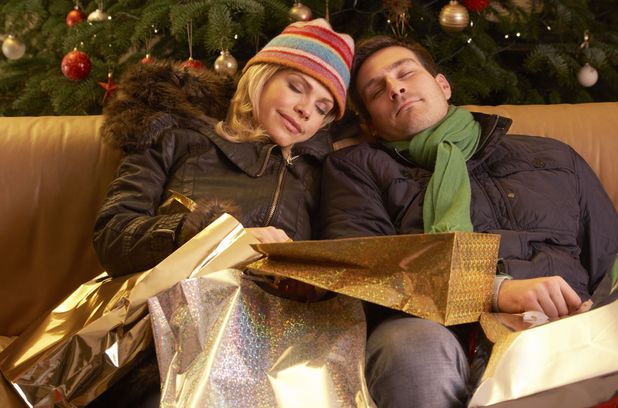 The voucher cop out
This group of shoppers scoff at the common folk with their rolls of sellotape and reams of wrapping paper. A wad of shopping vouchers mean all this lots has to do is remember which gift card is for who. And remind their nearest and dearest that they have given them the greatest gift possible – free shopping in the new year!
The re-gifter
The 're-gifters' stash all their unwanted birthday gifts and presents from last Crimbo. Covered with new wrapping paper, they congratulate themselves on a bargain crop of pressies. But they face the very real danger of giving that horrid set of smellies back to Aunt Janet by mistake… Awkward.
The bargain hunter
The recession is on and when it comes to festive shopping, the bargain hunter won't rest until they get the best deal around. Two for the price of one or special pre-Christmas sales will be the source of much pleasure for these savvy shoppers!
The elephant
No, these people are not large, grey and muddy. But it does mean they have a fantastic memory. They will recall what they gave you and what you gave them – and if it wasn't up to scratch you, you may well find your stocking lacking a bit this year.
Gift Wrappers
Tend to spend more time adorning their presents in fancy paper, ribbons and bows to disguise the lack of something exciting within. Some may think that more care and thought has gone into the wrapping rather than the gift itself.
The bohemian
Shoppers who purchase the most outrageous presents whether the person they are buying for will like it or not. They don't even consider whether the gift will be of any use or end up in a charity shop or on eBay come 26 December.
The maker
These people go to great pains to make their gifts look creative and enjoy giving each present a little personal touch – making it more special on that very special day.
What's your shopping style? Tell us below, as the best comment from across the website each week wins £50!