When Claire Fallows, 25, from Derby, soared to 16st, she knew she had to do something
"When people say they turn to food for comfort, I can sympathise completely. But although I'd always been curvier than the rest of my family – I wore a size 16, compared to my sister Georgina's more slender size 8 – it wasn't until 2009 that I really put on weight.
It was a really tough year – my boyfriend split up with me out of the blue, then my beloved granddad died. I felt distraught and so, to try and cheer myself up, I turned to food. I'd treat myself to a cream cake, some chocolate or a Chinese takeaway.
But instead of making me feel better, the excess food made things worse. As the weeks crept by, my clothes became too tight and I needed to buy a size 18, then 20. When my new, bigger jeans got too tight for me, I couldn't bear to admit I was a size 22, so I switched to stretchy leggings. I knew I must be gaining weight but I still refused to step on the scales.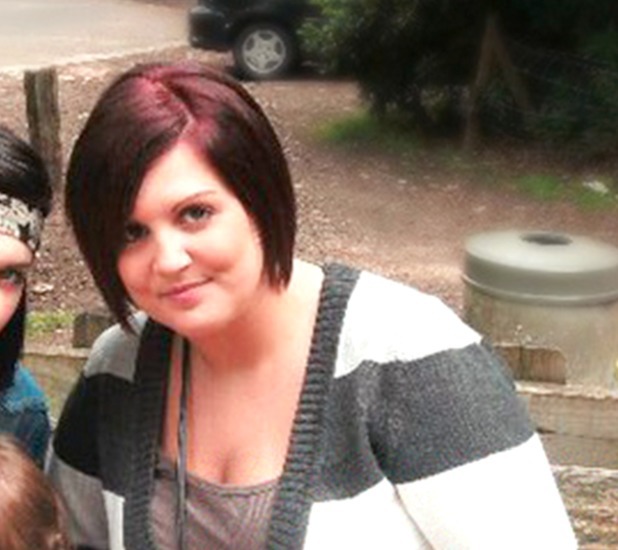 My confidence, already low after my relationship ended, continued to plummet. I couldn't go on a night out with my friends without downing a couple of glasses of wine for Dutch courage beforehand, and I was horribly self-conscious at the salon where I worked as a hairdresser. The other girls were slim and wore fitted T-shirts and skinny jeans, whereas I could only fit into tunics from plus size shops.
My family tried to talk me into losing weight but I wouldn't listen to them. It wasn't until I saw myself on the newly-installed CCTV at work that I knew I had to do something. I was huge and, as I watched my bulky body moving around the shop, I couldn't believe I'd let things get so bad.
'Why not try Slimming World?' my nana suggested in October 2010, showing me an article in the local paper.
I wasn't sure – after all, I'd tried other diet clubs, a meal-replacement plan, even slimming pills, and none of them had worked. But I didn't want to disappoint my nana, especially when she offered to come with me, so I agreed.
At my first meeting, I was horrified to discover I weighed 16st 4lb. I was also slightly dubious about the diet itself, as was everyone else.
'You seem to be eating a lot,' my friends said suspiciously, as I munched on beans on toast for breakfast and a jacket potato for lunch. And privately, I agreed. But it worked – in the first week, I lost three pounds.
Encouraged, I threw myself into it. I'd allow myself the odd takeaway meal or bar of chocolate once a week, as a treat. The rest of the time, I cooked my meals instead of relying on microwave ones. I could eat pretty much whatever I wanted as long as it was cooked healthily. I even learnt how to make a healthy burger and chips.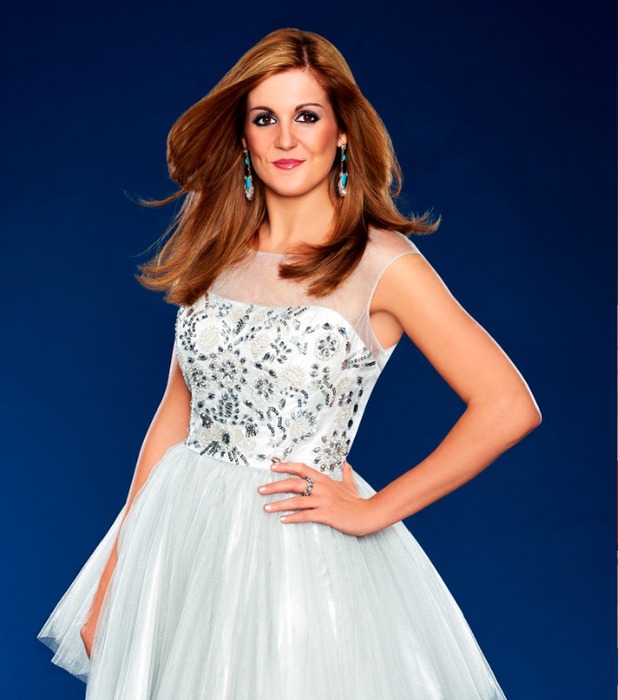 Within five weeks I'd lost a stone in weight and joined a gym. I had a personal trainer once a week, to make sure I toned up as well.
It wasn't all plain sailing. There were weeks I'd gain a pound, then the next week lose it again – and a bit more.
I even stopped going to the Slimming World meetings for a year, while I changed jobs to work in a call centre. When I went back in April 2013, I'd gained nearly a stone.
Instead of scolding me for going off-plan, the consultant was really supportive and I was soon back on track. In my first week back, I lost six pounds.
It's taken four years in all, but now I'm a size 12 and weigh 11st 7lb. I look completely different and I feel completely different. I'm much more confident and I can now join my friends when they go shopping. It's dangerous, though – I spent £300 on my first spree! Recently, I was even asked to model wedding dresses by a local photographer.
Now I'm slimmer and happier than ever. Happiness isn't at the bottom of a box of cakes, it comes from feeling positive about yourself, and now I really do."
By Rosalind Grainger and Sarah Whiteley
EXCLUSIVE REVEAL OFFERSave £35/€40 when you sign up to Slimming World Online on or before Monday 25 November 2013 with this exclusive discountIf you can't make a Slimming World group or there isn't one nearby, then Slimming World Online could be the perfect way for you to slim. It contains all the tools you need to lose weight successfully and stay on track, including menu plans, food diaries and tips. Visit slimmingworld.com/reveal before Monday 25 November 2013 and enter voucher code REVEAL1113.