Bernice Quadling was shocked to discover she was having twins – especially as she'd had a contraceptive implant fitted at her local hospital.
When Bernice Quadling talks about her one-year-old twin girls, you can tell how much she loves them.
"They're completely different, but they both have the same huge smiles," she enthuses. "Freya is definitely more cuddly and calmer, while Lexi has been trying to run before she could even walk."
But it's her obvious adoration and affection for her daughters which makes it even more surprising that she received £44,000 in compensation for their births.
Because 38-year-old Bernice, from Northamptonshire, and her partner Steven Gulla hadn't planned any more children when they started dating in October 2011. She had two girls, Callista, 10, and Tyra, seven, from her former marriage and Steven, 48, had three boys.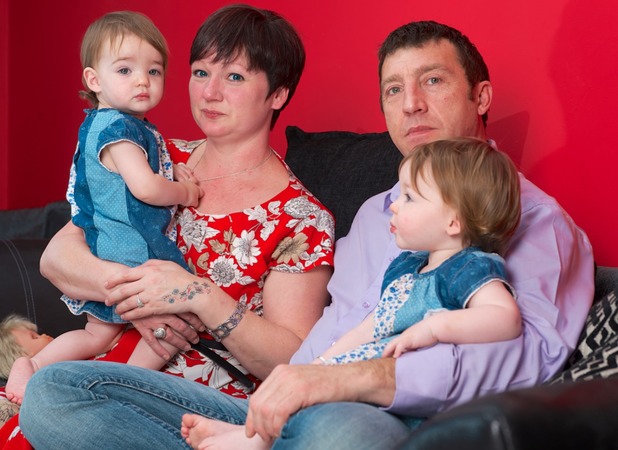 "We already had five children between us," says Bernice. "We were looking forward to having some time to ourselves and enjoying the odd night away, just the two of us. Babies weren't even an option."
So Bernice had a contraceptive implant fitted and the pair felt safe that they were protected against pregnancy.
Just three months after they met, Bernice experienced familiar symptoms.
"I was constantly falling asleep, felt nauseous and my breasts were sore," she remembers. "But I didn't think I was really pregnant. I only did a test to eliminate the possibility – I thought I was being silly, I did it without telling anyone."
To Bernice's disbelief, the test was positive: "I was horrified. I threw the stick across the bathroom. This wasn't supposed to happen, not to me, not then."
Still reeling from the news, Bernice told college lecturer Steven, who at first thought she was just joking. But her serious expression finally convinced him this was no laughing matter.
"I was terrified he'd think I was trying to trap him. I told him that, although I couldn't face having an abortion, he could leave. Even though it was really early days, he promised he wasn't going anywhere."
But their relationship was tried again at the 12-week scan when the sonographer told Bernice she could see two heartbeats. They were having twins.
"We drove home in stunned silence," she recalls. "One baby was going to stretch us – but two? That was terrifying. I'd just finished a debt management programme following my divorce and was finally getting back on my feet. I had no idea how we were going to cope."
Originally, Bernice assumed she was part of the tiny percentage for whom the implant hadn't worked – unlucky, but understandable. But when she went to get it removed, the doctor told Bernice the device was the wrong colour.
Just a few weeks after her first scan, Bernice was invited to a meeting with the directors of Northampton Healthcare NHS Foundation. There, they told her the doctor had implanted a placebo device into her arm that should have only ever been used for training purposes. It was a blue-green colour, rather than the usual white, and even had the words 'do not insert into humans' printed on the packet.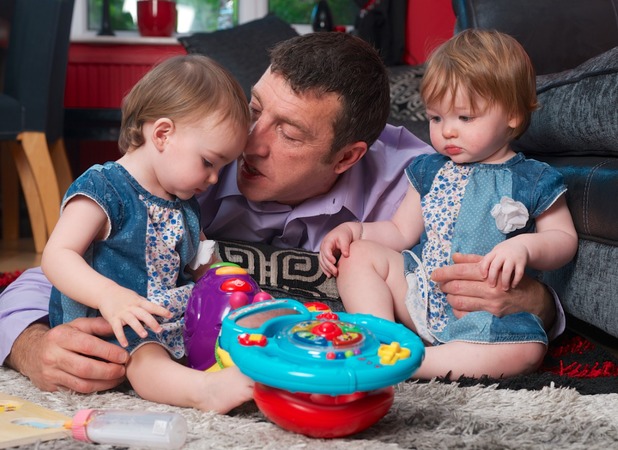 "I was furious," Bernice says. "Not only had I fallen pregnant, which had thrown my life into chaos, but I was also horrified about the hygiene aspect. Where had this thing been before it was put into my arm?"
At home, Bernice and Steven had gone from being a carefree couple in their honeymoon period to struggling parents-to-be. Family and friends urged them to get justice by suing the NHS.
Eventually, after speaking to a family friend who was a solicitor, they decided to go ahead with legal action.
"It wasn't just the twins I was worried about, it was my daughters too," says Bernice. "I'd just finished a contract as a nursery manager and I was meant to start looking for another job. But being pregnant made that so much harder."
As they got their heads around having two babies, Bernice and Steven's fears gave way to excitement. When Freya and Lexi arrived on 24 August 2012, they were delighted.
"They were gorgeous and we were instantly besotted," Bernice says. "When we decided to sue, it wasn't about not wanting the girls. It was the fact I'd fallen pregnant through no choice of my own."
Six weeks after giving birth, Bernice was sterilised and in July this year, she was awarded £44,000 in an out-of-court settlement from the NHS Trust.
"I was so relieved. I'd been unable to go back to work and, as a couple, we've been through so much. We needed that extra money to get by. But I also want lessons to be learned.
"Doctors need to be careful and women have to pay attention when they have implants. Don't assume they're safe. We're putting that chapter behind us now, though. I adore my girls. I can't imagine life without them and, now the shock has passed, I feel truly blessed."
By Rachel Spencer and Sarah Whiteley