Think you need to spend thousands to get married? Think again!
Despite the average wedding costing £20,000, one couple got hitched for under £1,000, despite having 200 guests.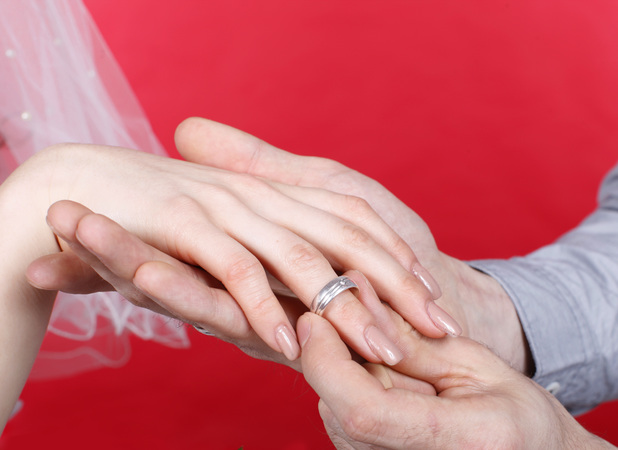 Lisa and Mark Davidson were horrified at spending so much on just one day, so they decided to do it on a budget - a super-strict budget!
They used Iceland frozen food for the catering, Lisa, 33, borrowed her stepdaughter's wedding dress and they used paper flowers instead of real ones.
Other tricks included buying decorations from the internet and a home-made cake by Lisa's Mum.
After six months of careful planning the final bill came in at £758 and Lisa and Mark, 52, got married at their local chapel in Pontypridd, South Wales.
Lisa, a receptionist, said: "We've got such big families and so many friends, we couldn't bear the idea of leaving anyone out.
"Friends can't believe how much we got for so little."