If you're feeling the Monday blues then take a look at these super adorable, super sweet, just all around too-cute-to-handle pictures of a baby panda. We guarantee you'll feel better!
This adorable baby panda bear was born at Madrid Zoo in Spain on 30 August but the public only got its first glimpse at him on Friday.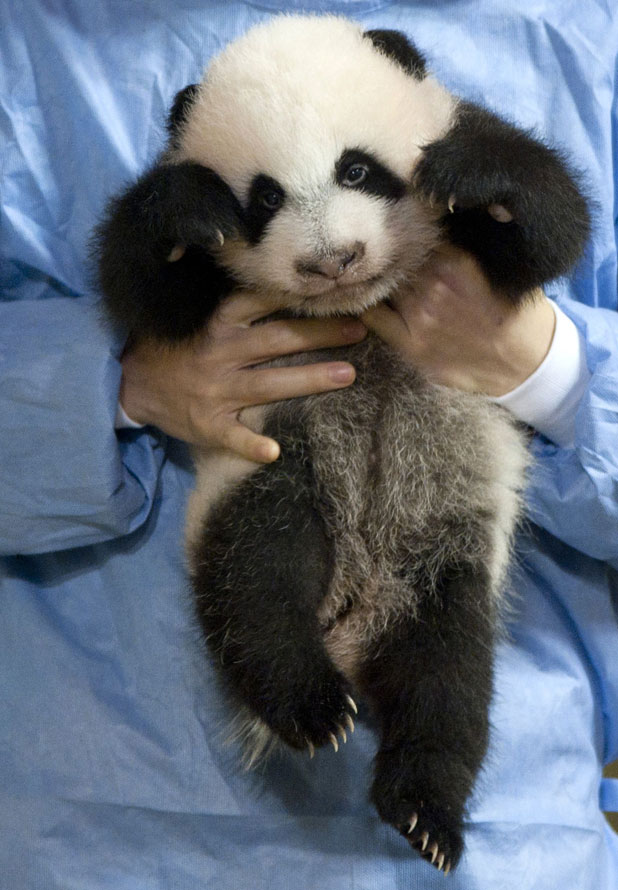 It was certainly worth the wait though, wasn't it? Just look at that little face!
The panda was only 210 grams when he was born but has now grown to 4.2kg. The zoo is currently running a competition to name him, allowing visitors to vote between the five most popular choices. The result will be announced 5 December.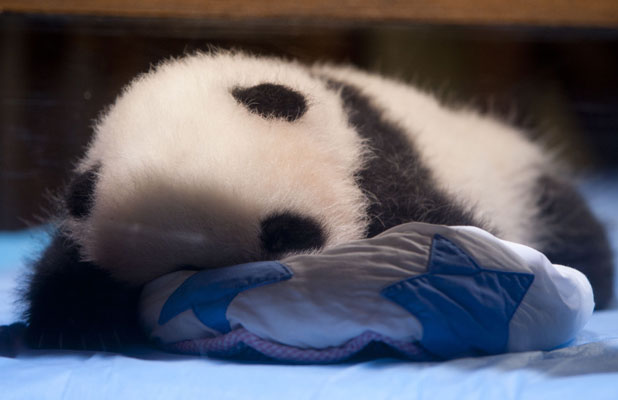 Despite looking like a sleepy little fluff ball in these pictures, it seems the giant panda cub was a bit of a handful when it was born.
A statement from the zoo in August said: "The team of specialists and veterinarians have confirmed it is a boy with a good set of lungs. The new giant panda cub...has shown it has a lot of character."