With his spiky tufts of hair and bright sparkly eyes, we think Max, a baby elephant, is just adorable!
The three-week-old calf made his first appearance in Whipsnade Zoo in Bedfordshire.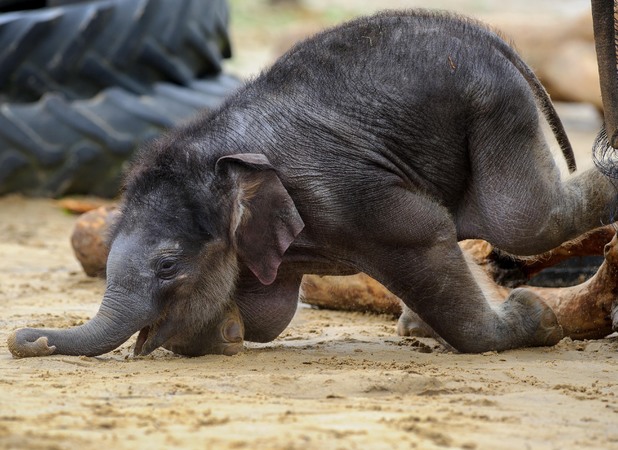 Only born on the 13 October, it wasn't surprising he had trouble getting to grips with staying on his feet at first.
But after a little tumble, he righted himself and returned to his mum, Karishima.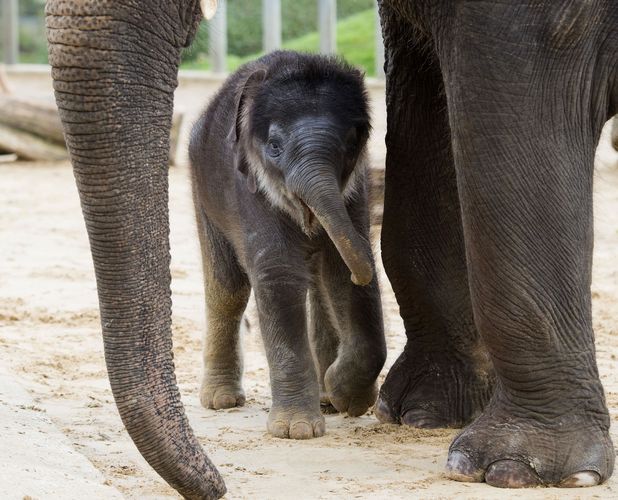 We bet he won't be unsteady for long - he has three siblings, George, Donna and Scott, to show him the way!
The REVEAL early edition is exclusive to iPhone & iPad. Get your latest issue here for only 99p or subscribe for just £2.49!