Everybody appreciates a happy ever after but 11 years ago, Paul Mason thought he'd never see the day.
Once dubbed 'Britain's fattest man', he weighed in at 70 stone and needed a forklift truck to lift him from his home for a hernia operation.
Now, however, he has lost an incredible 46 stone - and gained a girlfriend.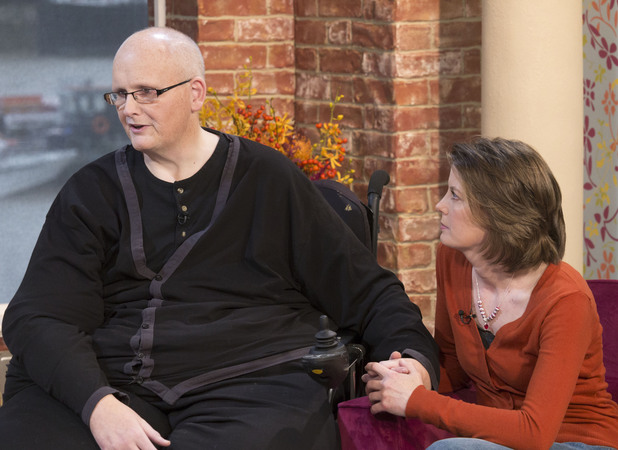 Before his gastric band, Paul, 52, blamed his weight gain on playground bullying and, despite getting a job as a postman, he had to give it up when, he became too big.
He'd eat 10 times the number of recommended calories, scoffing down fish and chips, battered sausages and litres of cola.
He couldn't stand or walk and had to rely on carers to come in to clean and feed him.
However, Paul was eventually accepted for weight-loss surgery in February 2010 and now, three years on, is 24 stone. He has lost nearly two-thirds of his body mass.
Three years since the gastric bypass operation, he is now 24 stone and has lost almost two-thirds of his own body mass.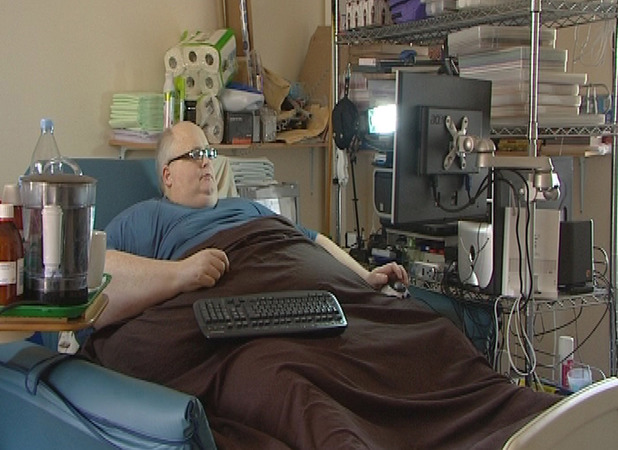 And not only that, he is now in a relationship with 40-year-old Rebecca Mountain, from Massachusetts, America.
Rebecca first saw Paul on the documentary he took part in, leading up to his surgery.
She told
The Recorder
: "I remember rooting for him and thinking, I hope he succeeds."
She eventually got in touch with him over Facebook and the two spoke over webcams, skyping for over four hours a day.
The couple recently met when ITV flew Rebecca over for the pair to be united on
This Morning
and Rebecca is now staying with Paul in his bungalow.
Aw, we love it when things have a happy ending!