You'd be forgiven for thinking this looks like a load of left-over ghosts, hanging around after Halloween.
But they are, in fact, students covered in foam - who would have guessed?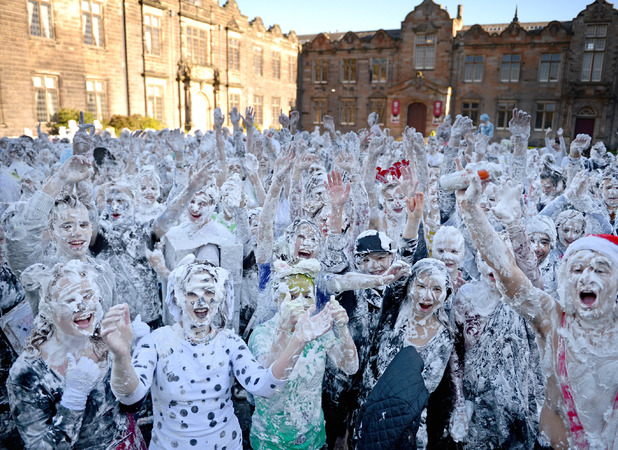 The university students from St Andrews, in Fife, Scotland, where Prince William and Kate studied, were photographed at St Salvator's Quad after taking part in "raisin" weekend, where newcomers are welcomed to the uni by more senior students.
The weekend ends in the famous foam fight in the middle of the university.
It looks like foaming good fun to us!