Claire Hoyle's boyfriend was en route to ask her dad for her hand in marriage when a car crash left him perilously close to death.
When most women look back on the day their boyfriend proposed, it's usually a time of romance, surprise and excitement. For Claire Hoyle, however, the memories are more bittersweet.
Because the day Craig Mitchell – her boyfriend of four-and-a-half years – decided to pop the question, was also the day he nearly died. On his way to ask Claire's father, Patrick, for permission to marry her, Craig was involved in a head-on collision and suffered catastrophic injuries.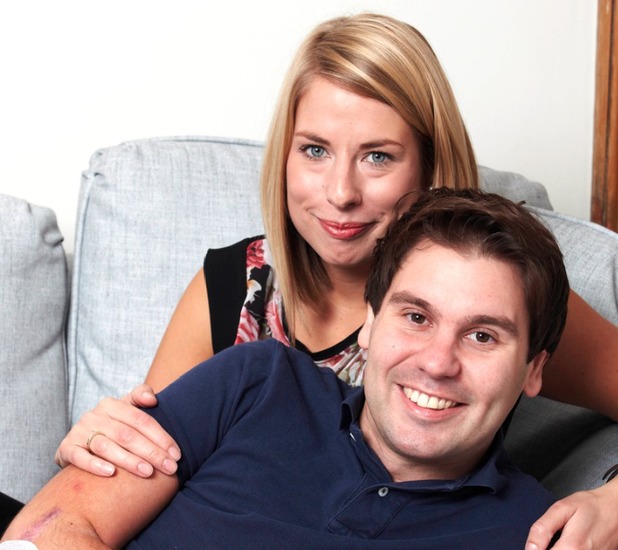 Unsure of whether he would come out of the life-saving surgery, Craig, 30, proposed to Claire from his hospital bed as he was wheeled into the operating room – and against all odds, he survived.
"It was the best and worst moment of my life," says Claire, 28. "I was thrilled Craig wanted to marry me but at the same time I was terrified I was going to lose him. At the moment I said yes, I didn't know if I'd ever get the chance to be his wife."
On the day of the crash in August 2013, Craig left to go to work as usual at the Leeds head office of a leading supermarket while sales manager Claire was working from their home in the city.
"At 11am, my dad called to say Craig had been involved in a traffic accident," she remembers. "He needed to be cut out of his car and an air ambulance was on the way to take him to hospital. I felt sick and confused. Craig was about an hour away from our house, not at work."
Claire raced to Hull Royal Infirmary, where Craig was about to have surgery. "It was horrific," she recalls. "He had broken his right leg and left arm each in two places. He had a bleed on his brain and internal bleeding. He was in a terrible state, surrounded by machines and medics.
"A doctor explained that Craig had been on his way to ask my dad if he could propose," she says. "Suddenly it made sense."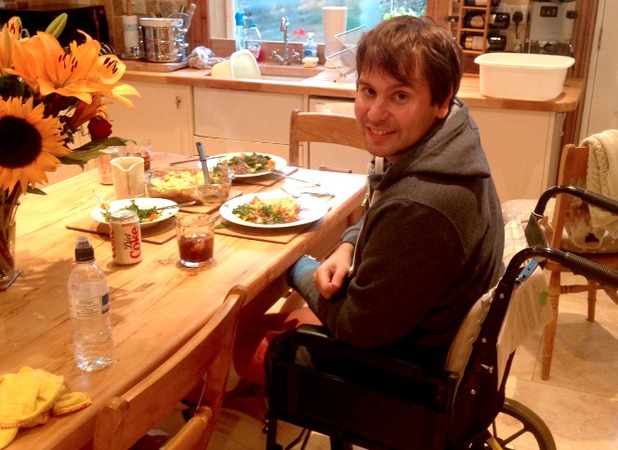 Terrified he wouldn't make it out of surgery, Craig had asked the doctor to tell Claire that he wanted to marry her.
"It felt so surreal. Here was a doctor telling me that Craig wanted to spend the rest of his life with me. I was terrified and happy all at the same time."
As he was being wheeled into theatre, Craig saw Claire and, despite being in a lot of pain, he managed to get out the words, "Will you marry me?" Overwhelmed with emotion, Claire said yes.
It was seven agonising hours before Claire heard that the operation had been successful. Craig had needed skin grafts on his left knee and right arm, had part of his small and large bowel removed and spent four days in intensive care. But the first thing he did when he woke up was to make sure Claire wanted to get hitched.
"With all the pain, Craig couldn't actually remember whether he'd really proposed or not," explains Claire.
It was another three weeks and two operations until he was allowed home in a wheelchair. Craig has made a good recovery and now the couple are planning their wedding for next September. 'It may not have been a traditional proposal but we are planning a traditional wedding. We have so much to be thankful for.'
By Faye Dobson and Sarah Whiteley
This article was taking from Reveal magazine. Click to download your copy of the current issue today.