Mum Stacey Brandwood, 31, from Bolton, Lancashire, didn't know that a natural maternal act was tragically killing her newborn son Oscar.
"When I fell pregnant with my daughter Heidi, I wondered whether I'd make a good mum. My husband Andrew tried to assure me I'd be a brilliant parent but I couldn't stop worrying. Would I take good enough care of them? Would I be able to devote myself to this new little life? The responsibility seemed overwhelming.
But when she arrived happy, healthy and beautiful in June 2010, I realised I shouldn't have been so nervous. From the minute I looked at her, I knew I'd do anything for my precious little girl.
At home, I loved being a parent. I could spend hours watching her every move and as I breastfed her, the bond between us seemed to grow even stronger.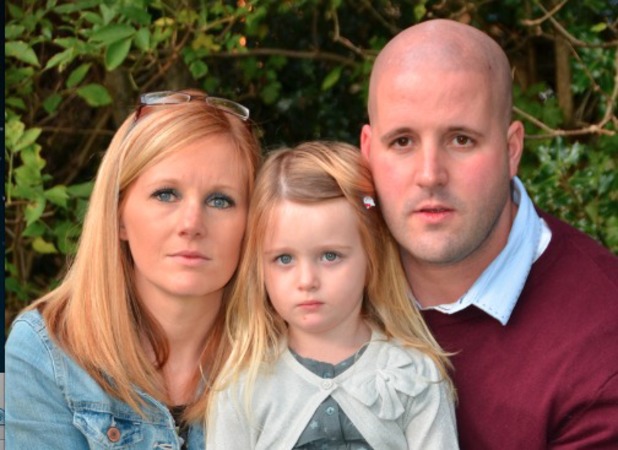 Wanting to be closer to our families, we moved into a bigger house, just down the road from Andrew's mum. Just a few months later, we discovered our family home was going to have a new occupant. I was pregnant again.
Andrew and I were thrilled. Heidi was the best thing to happen to us – surely another baby would bring even more joy.
When our son, Oscar, was born on 27 July 2012, life seemed perfect. At 6lb 6oz, he was a like a tiny doll. 'He looks exactly like you,' I laughed to Andrew, as Oscar scrunched his face into a frown.
This time, I only breastfed for a week because I had to go back to work as a self-employed hairdresser. But that didn't stop my love for my son flowing as easily as it had for my daughter. And Heidi was absolutely besotted by him, poking her head into his Moses basket to say hello and stroke his cheek.
The only thing that concerned me was that he was jaundiced. Heidi had been when she was first born too, but when it failed to go away, I called our GP.
He said he'd just got the results from Oscar's heel-prick test and there was an abnormality. I had to take him straight to the Royal Bolton Hospital.
I explained he slept a lot, like all newborns, but they seemed concerned about his ability to digest food. The most worrying thing was that, even after tests, they had no idea what was wrong.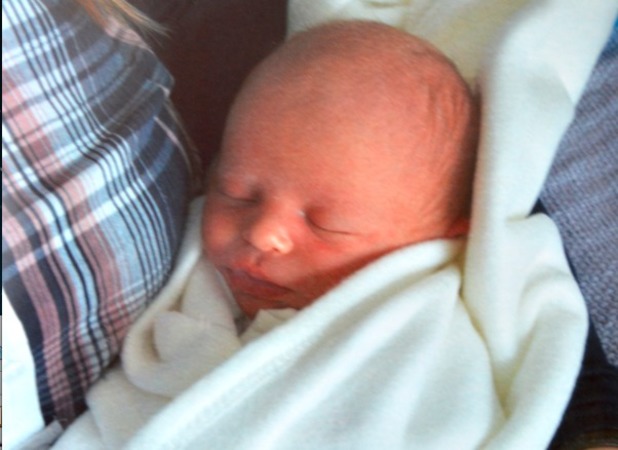 Doctors decided to transfer him to a specialised unit at the Royal Manchester Children's Hospital. By the time we arrived, Oscar had slipped into unconsciousness.
After more tests, we had a diagnosis – our son had galactosemia, a condition that prevents a key ingredient in milk, galactose, being absorbed into the body.
It's very rare – only one in 60,000 children of European ancestry are born with it a year. They need soya milk, otherwise their metabolisms become dangerously unbalanced.
The condition is genetic but there's no routine test for parents, so we had no idea that both Andrew and I were carriers. Our genes had been passed onto Heidi, but she, like us, is a carrier, not a sufferer.
I couldn't believe it – my breast milk, which was meant to be full of nutrients and the best thing I could give my baby, was poisoning him.
But that wasn't the worst. Oscar picked up E.coli and it caused his brain to swell.
Desperately, Andrew asked whether surgery was an option. But it was too late. Our son was declared brain dead and later that day, the doctors turned off his life-support machine. He was just 12 days old.
I cradled him as they stopped his oxygen and we made prints of his hands and feet. After hours or minutes – I couldn't tell – we handed his body to the nurses.
At home, Heidi asked where her brother was. I explained the only way I knew how: 'Someone else is looking after him now. He's dancing with the angels.'
The next few days blurred into a haze of grief. In my head, I knew Oscar's death wasn't my fault but the fact that it was my breast milk and the formula milk I'd fed him, left me swamped in guilt.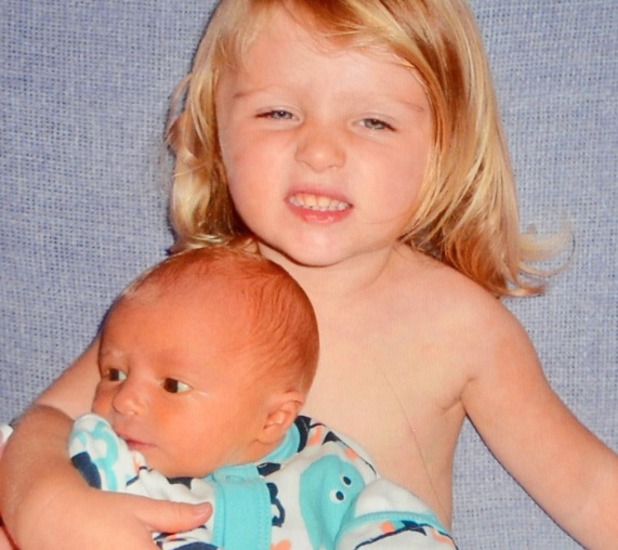 Andrew felt just as bad but at the funeral, he was determined to pay tribute to our son without breaking down.
'You didn't deserve what happened,' he said. 'I can't believe we're never going to smell or touch you again, that you're not going to grow up with your big sister.'
Afterwards, our lives seemed empty.
I stopped eating for days at a time, wanting to punish myself and share in Oscar's pain.
If it wasn't for Heidi, I'm not sure how we would have coped. Her constant chatter and cheeky grins were the only things that kept us from sinking into depression.
As the weeks rolled into months, we slowly learnt how to live alongside our grief. As Oscar's first birthday approached, instead of focusing on our loss, we wanted to do something positive, so we held a fundraiser, which raised £3,000 for the Royal Manchester Children's Hospital.
Our friends gave us a tree to plant in his memory and so we've created a garden, just for him. Heidi picked out gnomes and brightly coloured flowers to decorate it.
Occasionally, she'll ask if she can visit Oscar and go to dance with him. It breaks my heart to have to tell her no.
We're trying to raise awareness of galactosemia. More families are affected by it than people realise. It doesn't have to be a death sentence, if people know about it.
We don't want anyone else to go through what we have."
By Tom Knight