Trickster Peter Leighton will now rest in peace knowing that he's had the last laugh.
For ten years, the retired civil servant (by day) and trickster (by night) baffled locals by secretly planting gnomes around his village in the middle of the night.
The whole village was befuddled as they kept finding gnomes peeping from garden gates, snoozing in flowerbeds and waiting at the bus stop. The gnomes even carried tiny notes saying "We are gnomeless... please take us in."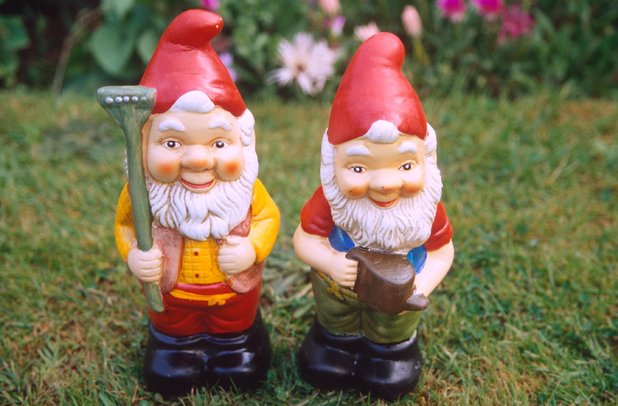 The bizarreness of the pesky gnomes even attracted local and eventually international media attention, with the blame was first put on a supplier of a local Pound Shop.
However it was Peter himself, who decided to come clean about the joke at his funeral, after passing away from cancer, aged 61. He gave instructions to his son David, one of the few who were involved with the gag, to unveil the mystery. Peter's mourners were certainly in stitches after finding out the truth!
Peter's widow Erica has a real hatred for gnomes and is a firm believer that gnomes knock £500 off the price of a house.
Speaking to the
Daily Mirror
, she said, "I always knew he was behind it. I didn't want him to do it at first because it was daft. But he thought it would raise a smile. And he was right – it did."
After a moving funeral tribute to Peter, locals from the village left a gnome outside his front door. Looks like the gnomes found their home after all!
Olivia Hunt