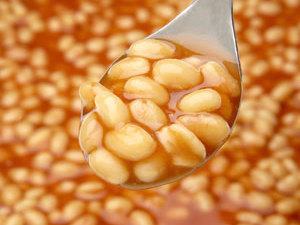 A sleeping trucker has "bean" 'ad by two thieves, who broke into his lorry - for his baked beans!
The criminals made away with more than 6,000 tins of baked beans with sausages, while the trucker was counting sheep, rather than piggies, in the comfort of his cab.
The thieves are said to have cut a large hole in the back of the lorry whereby they were able to grab their desired 'prize'.
The haul of the 6,400 tins, which sell for 98p each, was swiped from the vehicle some time between the hours of 8.45pm and 5.30am. A spokesman for West Mercia Police said: "An entire pallet and part of a second pallet were stolen from the lorry."
Baffled police are currently in the process of appealing for any information about anyone trying to sell baked beans with sausages in suspicious amounts.
Lets hope no one is telling porkies!
By Olivia Hunt