Some people might think she's a bit of a doughnut but baker Jean Swatman has vowed to still go to work - despite winning £2m on the lottery!
Jean, 62, works at Morrisons as a doughnut maker, a job that requires her to get up at 5.30am four times a week.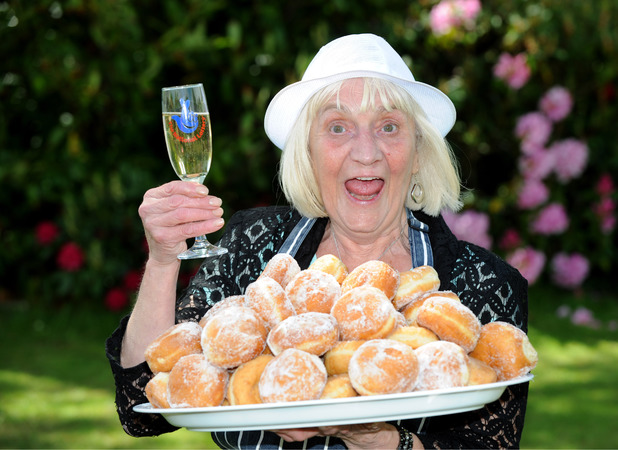 She said: "It's not changed me. I'm still going to work, for the moment, anyway. I have worked all my life. All my workmates are great."
Jean usually buys her lottery tickets from work but, after calling in sick, bought two lucky dips from a Premier store instead. It wasn't until the day after the draw that she checked her ticket and realised she'd won £2,021,379.
She said: "I checked the ticket three times and couldn't believe it.
"I had to drive over to my brother and told him to check it. His partner Sally looked at it and said 'Oh my God. Do you realise how much you have won?.'
"I don't think it really sank in straight away."
But she is allowing herself the odd treat - since her life-changing win, Jean has been on a fantastic trip to Cambodia, bought a £25,000 Vauxhall Antara, as well as revamped her kitchen and lounge.
She also plans to put cash aside for her five grandchildren.
No matter she chooses to do, we all think she's incredibly "jammy", with a win like that!
By Olivia Hunt