The afternoon energy slump has led to some workers faking illness so they can go home early, a study has found.
According to research, people tend to reach for a snack at 11.30am and 2.55pm to help keep their concentration levels up.
However, if there is nothing tasty in sight, workers have admitted to avoiding work, logging online to social media and shopping sites and even going home. Naughty!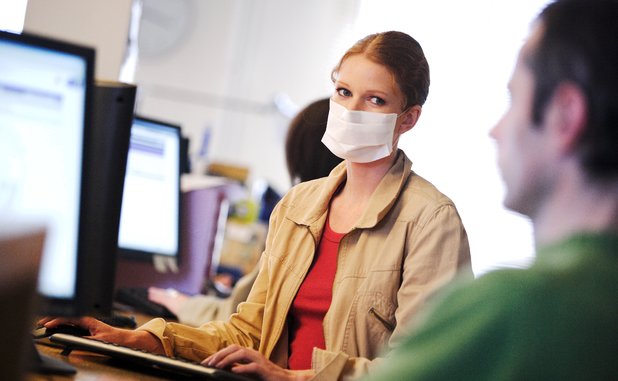 The recent survey asked 2,000 British office workers about their snacking habits and the results were quite surprising.
More than a third admitted to ignoring colleagues during an energy slump, while just over a fifth confessed to lashing out at fellow workers and their boss!
One in 10 revealed that they had pretended they were ill so they could head home early.
Dr. Sandra Scott, speaking on behalf of Popchips, who carried out the study, said: "When we lack energy it can be difficult to concentrate.
"If this happens when you are at work it can affect your performance and potentially land you in trouble with your boss!
"Realistically there is not always time to leave your desk to grab a meal. At these times a well-placed snack can be exactly what you need.
"It can provide a quick boost to your energy levels so you can get back to focussing on your work and not on your rumbling stomach!"
Quick, pass us a biscuit!