Dubbed as the "Zombie Car", this van was covered in ivy after being abandoned in the Chinese village, Chengdu.
The blue van was ditched on a street over a year ago and it seems to have acquired a leaf or two during its stay.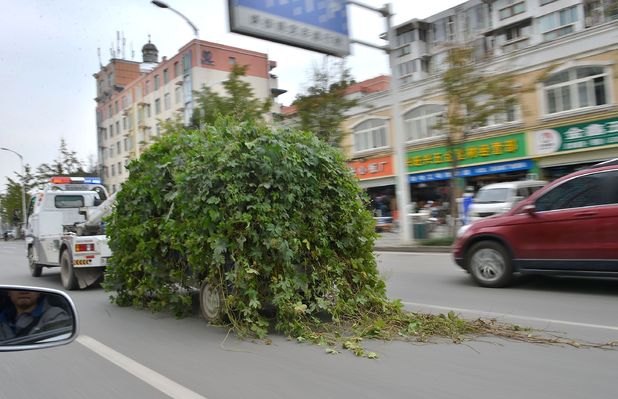 Disappearing under a pile of foliage, police attempted to remove the leaves but soon discovered they were too thick and thorny, deciding to tow away the vehicle instead.
Using the number plate, they tracked down the owner, Wang Ping, but he insisted that he'd sold the van on almost three years ago.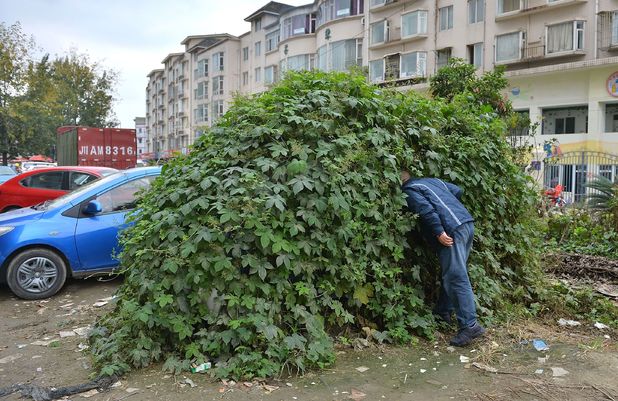 Abandoned cars in China are typically known as "jiangshice" or "zombie cars", but this particular incident quickly became a social media sensation after pictures hit the internet.
We bet on-lookers got a shock when they spotted this leafy motor being towed away!