Forget your average pint of milk; a shop in Manchester has started selling camel milk imported all the way from a camel farm in Holland.
Selling at a pricy £6 per print, its healthy properties means that this exotic milk has been flying off the shelves. Believed to be the most similar milk to the human breast kind, it's rich in insulin and has become a popular health supplement in Middle Eastern countries.
The shop, Jumbo Express, located in Manchester's Moss Side area, started selling the milk after a few regular customers asked for the drink.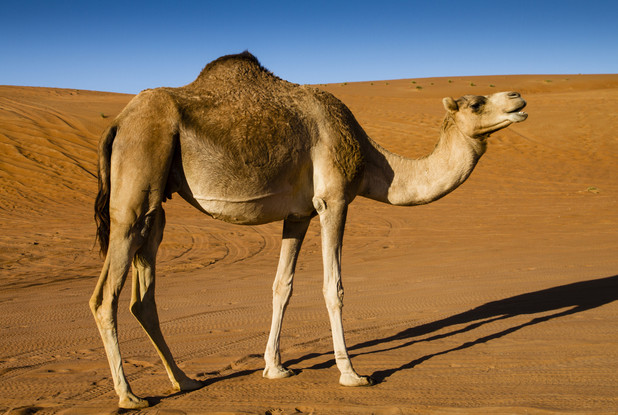 Shop keeper Lyaket Hassan decided to start stocking the drink a few months ago and it has proven to be a huge success.
Speaking to the
Daily Mail
, he described how he, "Knew nothing about the milk until a few customers asked for it."
But at £6 a pop, he is looking for a way to reduce the price of the drink, adding, "Unfortunately there are not many camels around here."
We think we'll be sticking to cow's milk!