Anna McVicar, 23, from Prestwick, Ayrshire, dropped down to four stone – but still believed she was fat.
"People who haven't suffered from an eating disorder don't understand just how powerful the pull of anorexia can be. Even today, I still hear whispers in my head telling me that I'm fat and I don't need to eat.
Luckily, after nine years, I've finally learnt how to ignore this voice and to eat sensibly, but it hasn't been easy.
Unlike most people with eating disorders, I can pinpoint exactly when – and why – I stopped eating. It started in 2000, when I was just 10 years old. I was getting ready to leave primary school and was terrified what life at secondary school would be like.
I was also attending ballet lessons three times a week and seeing the other girls in their tight leotards left me desperately conscious of my own body.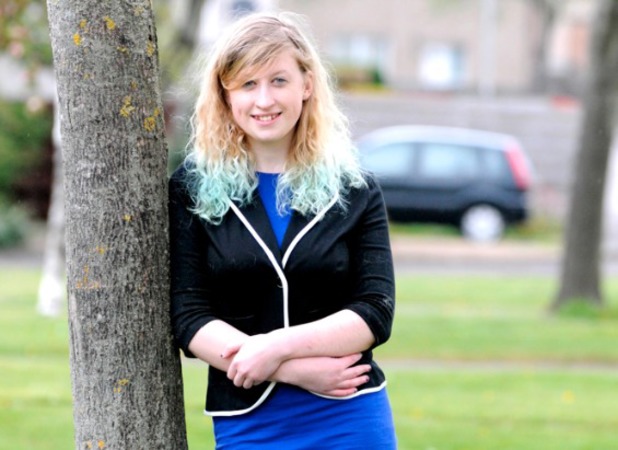 All of this came to a head when I caught a sickness bug that year. I hated the sensation of being sick and started to believe that if I stopped eating, I'd stop throwing up.
However, even when my stomach settled down, I continued my punishing diet. At first, I just cut out 'bad' foods, like crisps and chocolate. But before long, it escalated. I'd throw away half of my ham sandwich at lunchtime and never clear my dinner plate.
As I continued with my ballet lessons, I was more obsessed with my looks than ever. 'Look at how fat you are,' I'd think as I stretched in front of the mirror.
Unsurprisingly, my weight dropped dramatically and soon, I could see my hipbones sticking out. Instead of it making me wince, I'd smile with satisfaction.
Quickly, my parents noticed my shrinking frame and when they took me to my GP, I was diagnosed with anorexia nervosa. I had no idea what that was – in fact, I was surprised that what I was doing even had a name.
But knowing what it was didn't help. At secondary school, my body began to develop, which I fought with extra exercise and even less food.
By now, I was living on water and diet cola. The only food I let past my lips was cucumber and lettuce. My weight had dropped from 7st to 5st and the only clothes that would fit me were ones for nine-year-olds.
'You need to eat,' Mum would urge desperately. 'You look like a skeleton.' But I'd only see a big fat blob.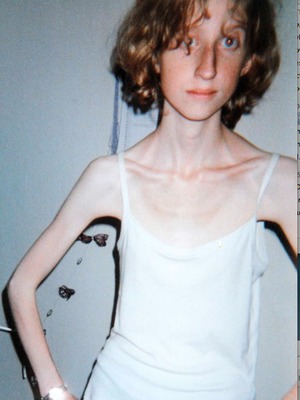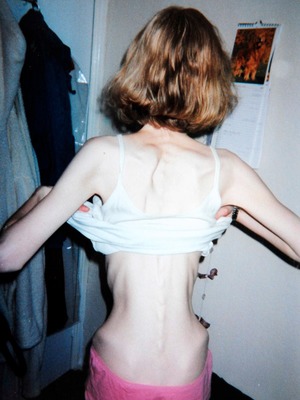 Naturally, my schoolwork suffered and while my classmates were talking about fashion, boys and their first kiss, I was worrying about calories.
When I was 12, I was referred to the mental health unit for adolescents in Cams Hospital. I couldn't walk and could barely talk. I felt like a little old lady trapped in a young girl's body. My condition was so serious, I had to be force-fed by a tube.
Doctors told me I could die if I didn't start eating. You'd think that would have scared me but the thought of eating terrified me even more.
So when I discovered my feeding tube was pumping over 3,000 calories into me every day, I pierced holes in it. And when the nurses left, I'd do sit-ups.
But after eight months, despite my best efforts, doctors managed to get me to 6st and I was finally allowed home.
There, however, I returned to my old ways. Ignoring the healthy eating plan the clinic had given me, I'd allow myself an apple a day. In less than six months, I'd reached my lowest weight – 4st.
Half of me wanted to get better but the other half didn't. A voice in my head constantly told me I didn't need food, that I was greedy, fat.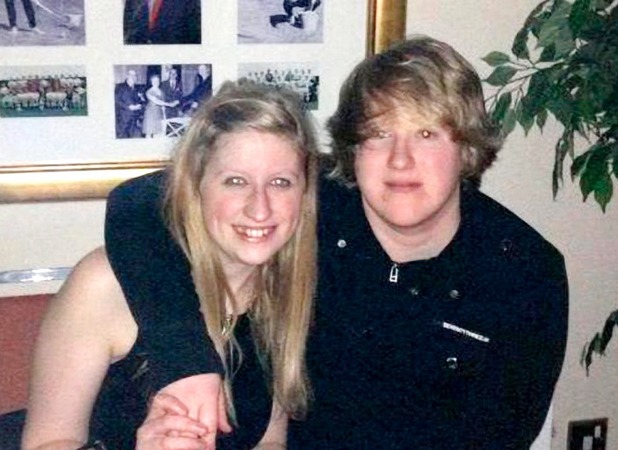 It was a vicious cycle. I'd eat so little, I'd end up in hospital, then gain enough to come home, where I'd do the same thing again. I became so tired of struggling, I told doctors to let me die.
By now, the damage was irreversible. I was diagnosed with osteoporosis and a scan revealed my ovaries had shrivelled up, so I may never be able to have children. My blood sugar levels became so low, I nearly slipped into a coma.
My final relapse happened when I was 19 years old. I was surviving on a bowl of cereal a day and collapsed while out walking. I was unconscious for 20 minutes before medics brought me back around.
At hospital, the doctors were blunt. I could carry on the way I was and die or make some drastic changes and live.
Looking down at my emaciated body, with bones poking painfully through the skin, I saw starkly the results of years of starving myself. It couldn't go on.
It wasn't easy – having no idea what a healthy diet was, I started binging on crisps and chocolate. All the determination I'd put into losing weight was now focused on gaining it.
But slowly I got to grips with eating three meals a day and reached 9st, perfect for my 5ft 4in frame.
Finally, I had the energy to enjoy life again. In 2012, I met my boyfriend Michael Drysdale, 22, over the internet. I'd never thought about boys before and meeting Michael made me realise what I'd missed out on.
With his love, I've turned my life around. I've joined a rock band, Chaos!, and started volunteering to help people with eating disorders.
Anorexia may have stolen my childhood but it's not having any more of my life."
Georgette Culley and Sarah Whiteley