The wife of a beekeeper has been dicing with death after developing a life-threatening allergy to bee stings.
Lynn Rose had to make a frantic call to 999 after almost collapsing following a sting by one of her husband's bees.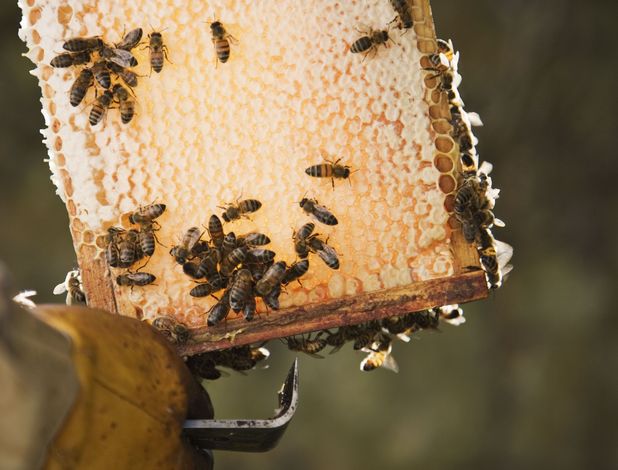 Speaking to
The Sun
, she revealed: " When paramedics got to me I was not in a good state.
"They gave me a nebuliser to help me breathe and anti-histamine for the allergy."
After years of exposure to venom from husband Steve's clothes, the green fingered gardener has become highly allergic to the tiny honey makers.
The couple who also run a B&B in Cilgwri, Wales, are such lovers of the little pollinators they even offer bee-keeping courses.
Lynn is now being given high doses of bee venom at Broadgreen Hospital in Liverpool to help her build up a resistance to the fuzzy insects.
The 62-year-old is also keeping an arms-length distance from their beehive, home to a whopping 200,00 bees.
Olivia-Marie Viveiros