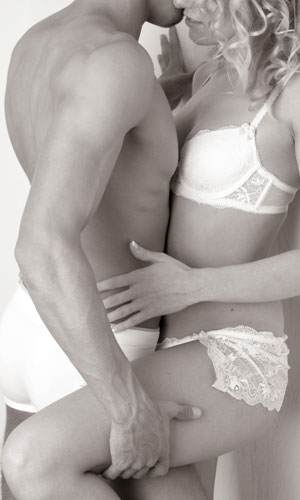 Considering three separate couples had sex in a box for a Channel 4 programme this week, it is fair to say society has never been more open when it comes to having and talking about sex.
Rewind forty odd years though and discussion of sex was relatively taboo – that is, until author Nancy Friday burst onto the scene with
My Secret Garden
, a ground-breaking collection of real women's fantasies.
Before then, only men were believed to hold fantasies and Friday's book quickly became a multi-million-selling revolution.
Fast forward to 2013 and readers can now get their hands on
Garden of Desires
, a modern day book which tracks the way female fantasy has evolved since the seventies.
Emily Dubberley, a leading sex writer, spoke to over 400 women aged 16-78 about their deepest, darkest, innermost thoughts – and she uncovered surprising results…
Here's a few:
Fantasy Favourites
The most popular 'themes' of female fantasy include submission, domination, exhibitionism, voyeurism, gender fluidity, group sex and of course, simply sex with a lover.
Size Doesn't Matter
Men up and down the country will be relieved to hear that according to most women, size doesn't matter. In fact, a study has revealed that within couples, 85% of women are happy with their partner's penis size while only 55% of men were happy with it themselves.
And some women's fantasies don't involve intercourse at all – instead, women prefer to revel in sexual play that we've read about in books like
Fifty Shades Of Grey
.
Paranormal Passion
Inspired by hunky stars
Twilight
and
True Blood
, many women let slip that mythical creatures, including vampires and werewolves, often feature in their fantasies.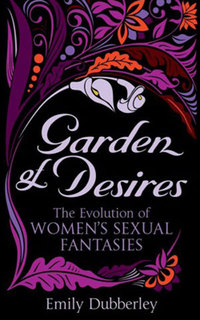 Women Like Watching Too
It's popular belief that women are less visual than men when it comes to sex but in reality it seems many women have voyeuristic fantasies like spying on frisky neighbours.
Do women change their appearance in fantasies?
Perhaps surprisingly, very few women imagine themselves as sexier in their fantasies. As you'd expect, some did imagine they had sexier underwear on or their body had been airbrushed to some degree, but the survey found women mostly focused on the actual sexual act rather than their attractiveness.
The More the Merrier
Group sex is apparently one of the most common female sexual fantasies, including fantasies ranging from an orgy in a chocolate bath to doing it in public.
Interestingly though, the woman is almost always the centre of attention - no matter how many people are involved!
Garden of Desires is £9.89 and available from Waterstones.
By Gemma Bradish