These three girls spend weeks getting dolled up for a night on the tiles!
"I have a three-week sunbed ritual"
Lisa Pettrey, 33, is a project manager from Peterborough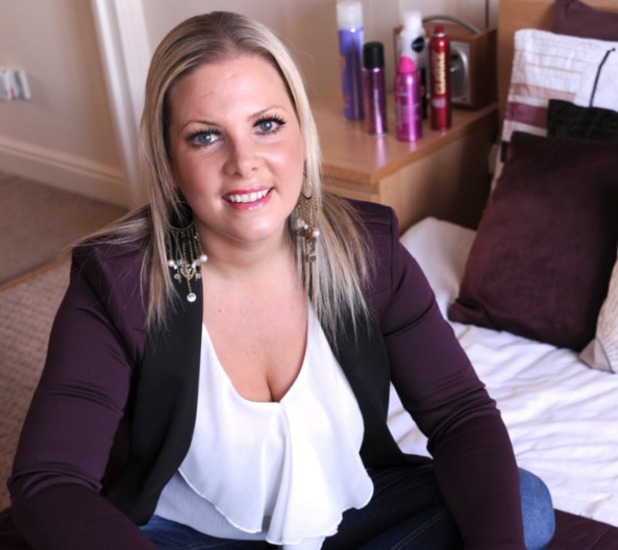 "People always say the best nights out are spontaneous, decided at the last minute. Not for me – they're my idea of a nightmare.
I love weddings, birthdays, hen do's and Christmas parties. With those, I have plenty of notice and lots of time to perfect my look. The longer I've got to prepare, the better.
As soon as I've been invited out, I start dress-hunting. Although I live in Peterborough, I always want a dress no one else will be wearing, so I'll head to London or Birmingham to shop. I'd hate to be seen in the same outfit as someone else, so I'll travel far and wide just to find the perfect ensemble.
Then it's all about the details. I'll buy matching earrings, a necklace, even a new phone case, which can take me weeks of searching.
With two weeks to go I'll start watching what I eat, so I have a flat tummy on the day, and I'll get my hair done.
My sunbed ritual has a three-week planning process. The first week, I spend three minutes a day sunning, the second week is six minutes and the third week is up to six to 12 minutes. That way, I have the perfect glow.
On the day itself, I'm even more organised – there's no point having my final sunbed after going to my hairdresser, or I'll need to shower and ruin my 'do.
The funny thing is, after spending a month getting ready, I'm often disappointed as the night rarely lives up to the amount of effort I've put in."
What it costs... £260
"I spend eight weeks getting ready!"
Sophie Willets, 19, is a beauty therapist from Sutton Coldfield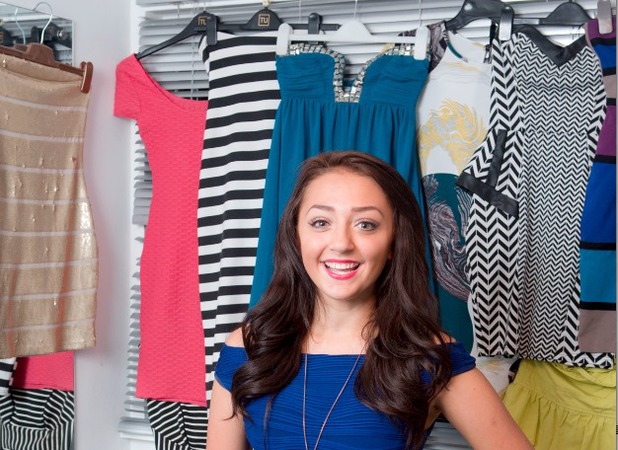 "Some people may think I'm mad but I'm constantly getting ready for a big night out. I go out with my friends most weekends, and every two months our local nightclub hosts a club night with some amazing DJs. Knowing it's in the diary means I need to look my best.
I buy most of my dresses online, but I have to order them weeks in advance in case I need to return them and buy new ones. For every night out, I always have two new outfits lined up just in case I go off one on the day.
I then have to choose what shade of tan I want my skin to be. For instance, a white dress would look best with a lighter glow and a dark frock with a deeper tan.
I'll have a few spray-tans, then try my dress to decide if I'm going to go lighter or darker for the night – it can take weeks to decide and to fine-tune.
Then it's time to start thinking about my hair. I have 16 hair-pieces of all styles and colours, so I can be blonde and bobbed, long and brunette – or most
things in between.
Even my eyelash extensions are thought through. If I'm going all out, I'll get thick dark ones, If I want a more natural look, I'll get lighter ones.
I get my nails done at work the day before and start thinking about my jewellery. I have 17 piercings all over my body so, once I know what I'll be wearing I have a night of just trying out different piercings and working out how many I should wear.
That way, I know there is no room for error. By the time I hit the dance floor, I know my dress, hair, nails, eyelashes, accessories and shoes are a perfect union."
What it costs... £265 - £390
"I have dress rehearsals before my night out!"
Ashlea Massey, 24, is a part-time model from Birmingham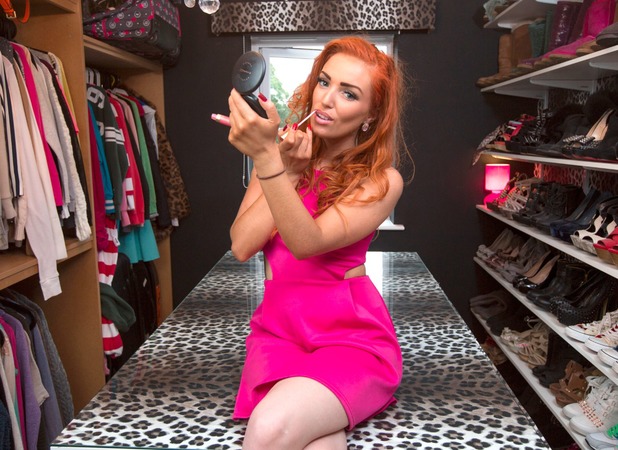 "Capturing a picture of myself in the changing room mirror, I send it to my four best friends.
Within minutes, my phone starts beeping with their responses. 'Looks great!' they'll say, or 'We can work with that!'
With their approval, I take it to the counter. Every couple of months, we head to London for a big night out – and every time, we always ensure our outfits complement each other's.
It takes us at least six weeks to prepare. We'd be horrified if we turned up to one of these nights in clashing outfits, so hundreds of emails, texts and picture messages are exchanged in the build-up. We have 'bitch fits', where we panic about what to wear.
Because there are five of us, it takes a lot of organising to perfect our look, which is why we can't leave anything to the last minute. Choosing our dresses is only the first step.
After we've got our outfits sorted, we'll meet up once or twice for a girlie night in. We call it a 'floor party' because we lay everything out – outfits, shoes, make-up and loads of pizzas. There, we have hair rehearsals and do trial runs of our make-up.
With a week to go, we really have to pick up the pace. I'll have my eyebrows threaded and a day before, I'll get my eyelash extensions booked. I have two spray tans that week too – one five days beforehand and another one day before the night out.
By the time we're making our way to London, we know we're the best-dressed girls out."
What it costs... £475
By Kim Willis
How long do you spend getting ready for a night out? Tell us in our comments box below!