They may be responsible for turning our children into educated, well-rounded individuals, but it seems teachers can be as badly behaved as their pupils!
A hilarious new book reveals exactly what goes on behind classroom doors, with pupils from around the globe recalling their most memorable moments.
And it would seem that in many cases, it is the pupils who are left correcting their teacher.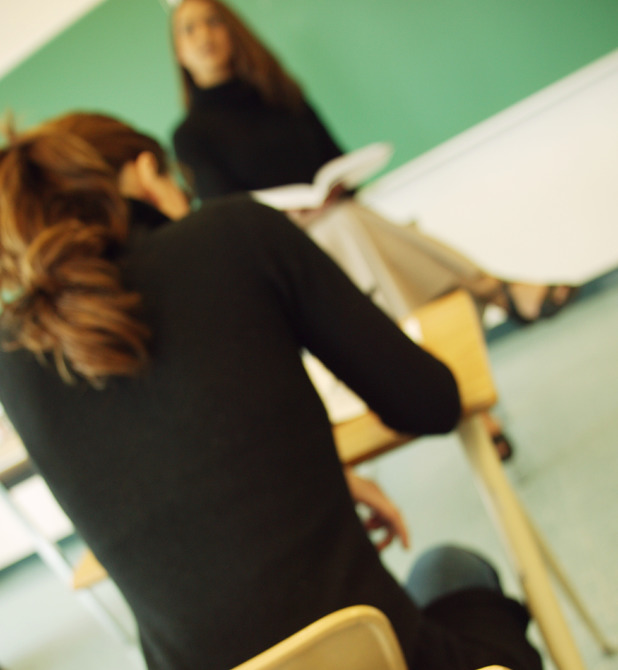 One Geography student in Florida was dramatically suspended for trying to convince his teacher that Dutch people are not from Denmark, while physics pupils were left exchanging awkward looks when their teacher spelt the word 'earth' as 'erf'.
Other tales featured in
Bad Teachers
, by author Jenny Crompton, prove that instead of remaining professional, some teachers would rather give naughty pupils as good as they get.
When asked why she doesn't "f*** off to where she came from?", one modern languages teacher asked her disobedient student: "Why don't you just go and play on the motorway?"
And when it comes to writing school reports, it would seem that many teachers do not hesitate in delivering harsh truths.
One set of parents were told their child "is depriving a village somewhere of an idiot", while another couple were told their son "has emitted slight signs of life recently".
Meanwhile, in a move that would alarm many parents, one lazy teacher wrote above a student's essay: "I'm too old to read this. What grade do you want?"
Bad Teacher is £7.99 and is available from Waterstones.
By Gemma Bradish