After having children, Taryn Brumfitt, 35, from Adelaide, Australia, hated her post-pregnancy figure so much she'd cry whenever she saw it. But, after losing, then gaining weight, she finally found the confidence to love her body – and share it with the world.
"This brought a tear to my eye!""Thank you for being a great example to those of us struggling to love ourselves after having babies..."
'As I read the thousands of comments from strangers under a naked picture of myself, I couldn't stop beaming proudly. It had taken so much courage to put up my "before" and "after" pictures on Facebook and I couldn't believe the response I'd had.
Because mine aren't conventional weight-comparison shots – in my "before", I am slim, lean and toned after months on a relentless diet and exercise regime. In my "after", I am one-and-a-half stone heavier, curvier, softer… just me. But this is the happiest I've been with my body for years.
I'd always been a slim size 8 before I had my first child, Oliver, seven years ago in July 2006. But instead of springing back into shape after giving birth, my tummy remained lumpy and wobbly.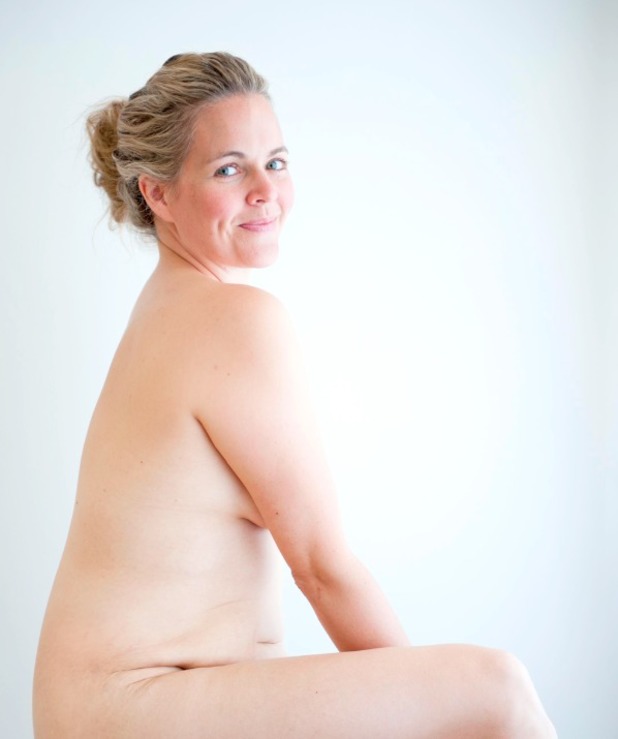 As I struggled to regain my figure, I'd see photos of celebrities who'd had kids. They looked gorgeous, their waists and hips smooth and unmarked – as if they hadn't carried a baby for nine months.
I felt like a failure in comparison.
And things only got worse when I had my second son, Cruz, in July 2008 and my daughter, Mikaela, 15 months after that, in October 2009.
I loved being pregnant, watching my body make room for my growing baby. But it was after the babies were born and my body was my own again that I hated myself.
My husband, Mathew, 40, reassured me but nothing he'd say helped. It was worse in the shower, where every lump, bump and stretch mark was on show.
'Look at you,' I'd say, pulling viciously at my wobbly bits. 'You're disgusting. I don't know how anyone can bear to look at you.'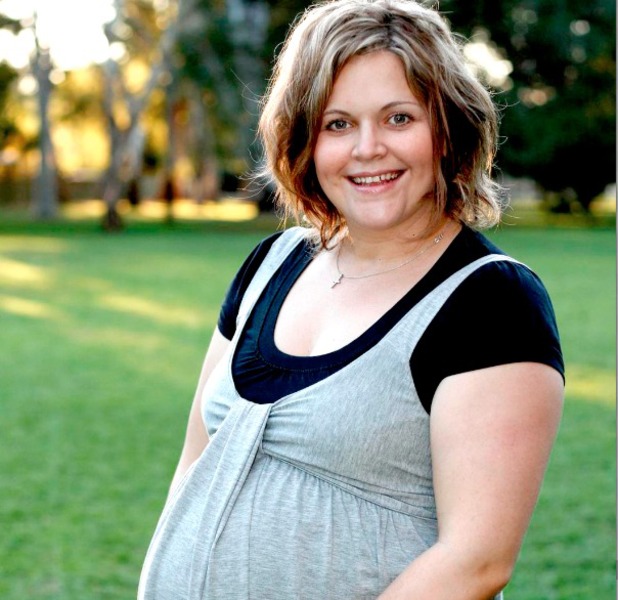 Then I'd collapse on the floor in tears.
I contemplated plastic surgery. A boob job and tummy tuck seemed the quick fix to regaining control of my body. I even had a consultation.
But when I got home and saw Mikaela, I knew I couldn't go through with it. 'How can I teach her to be proud of her body when I have to resort to going under the knife to feel happy with mine?' I realised.
So I started making changes to feel better about myself. I could do things to improve my body naturally.
I ate healthily and got a personal trainer. As well as cardio, she made me use weights to tone up. I was soon delighted to see results.
But I still wasn't prepared when, in January 2012, my trainer suggested I enter a sports figure contest, one of the sections of a local bodybuilding competition.
At first I thought she was joking, that I'd be horrified to get into a bikini in front of hundreds of people. But the more I thought about it, the more I liked the idea. It would be a challenge, a way to prove to myself that I hadn't – and didn't – need surgery.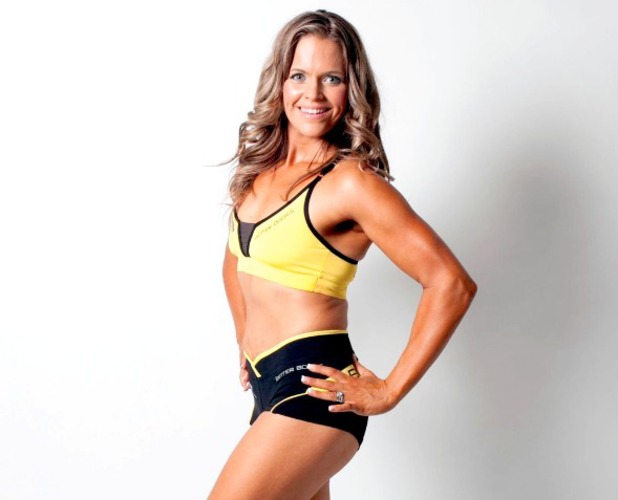 So I started training six days a week and cut out all processed foods and alcohol. Instead, I'd fill up on protein-rich foods like chicken and had plenty of vegetables.
And it worked – within 15 weeks, I'd lost two stone five pounds. But although I was proud of myself, I still wasn't happy. Yes, my body was toned, but this was just as unhealthy as my life beforehand – maybe not physically but mentally.
I couldn't enjoy nights out as I was worried about what I could eat. And I was spending less time with my family as the training took over. There was no balance.
So, although I was delighted to show off the body I'd worked so hard for, I knew it wasn't going to last. As soon as I stepped off the stage, I relaxed my diet and cut down my gym sessions.
Yes, I gained a stone-and-a-half but my confidence didn't drop. In fact, with every pound I gained, it increased. Finally, I was happy with myself.
But my journey had taught me one thing – that I couldn't be the only woman who was feeling down about the toll life, kids and gravity took on their bodies. So in November 2012, I set up the Body Image Movement – a website to teach people to be healthy but also to be happy.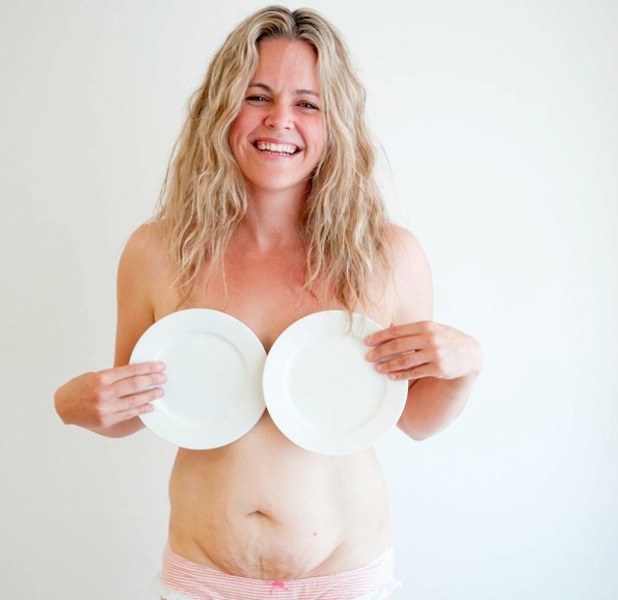 I received such an amazing response,
I decided to go further. So, plucking up every shred of confidence I had, I posted my naked photos online – my reversed 'before' and 'after'.
Within two weeks the post was viewed more than 3.6 million times and nearly 20,000 people shared it on Facebook.
Yes, some people left horrible messages. But most were overwhelmingly positive with women saying how much they admired me, how I'd made them look at their bodies in a different – happier – way.
I'm pleased I've helped them – and to be able to say I love my body, every inch of it."
By Marissa Charles and Sarah Whiteley
Visit bodyimagemovement.com.au for info about Taryn's Body Image Movement