They say the customer is always right, but author Geoff Tibballs would beg to differ.
His hilarious new book,
The Customer's Always Wrong
, is packed with real life anecdotes that prove shoppers are often downright silly.
In a section called Travel Travails, an air steward apparently informed a passenger that there was a technical problem with the aircraft.
Perhaps without thinking, the passenger then asked the steward if they could just fix the fault while in the air.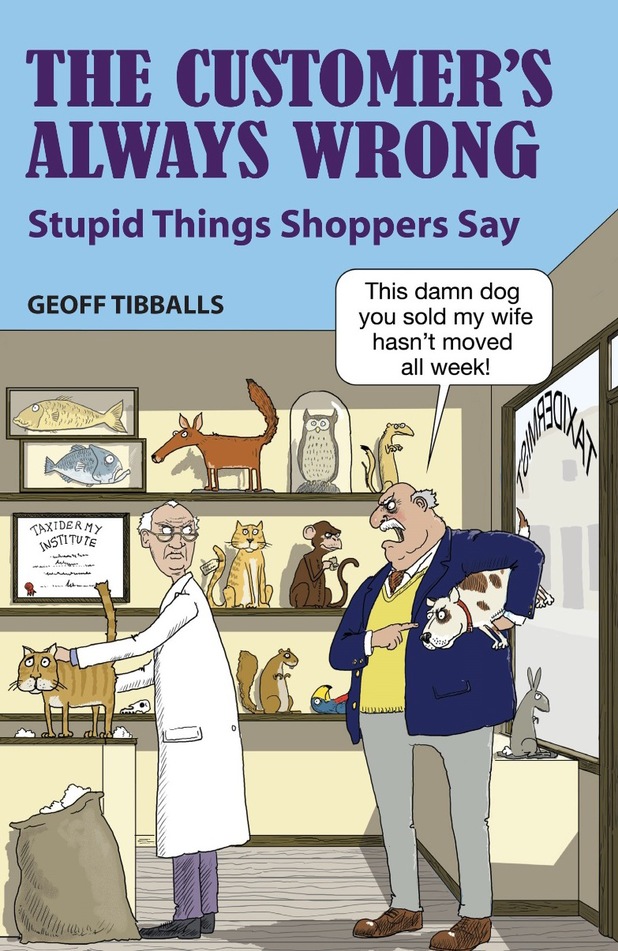 One other passenger, who complained that the cabin was very stuffy, asked a staff member if it was possible to open a window.
And it's no wonder workers are often left exasperated when customers seem to have trouble understanding the most basic of questions.
When asked by an RSPCA operator where they were calling from, one person said the living room.
Meanwhile a restaurant worker asked a customer whether they would like a small or large cola, only for the person to ask what the difference was.
The book divides the tales into a number of sections, including Shopping Shame, Extreme Technophobia and Food Fails.
The Customer's Always Wrong is priced at £8,99 and available from
Waterstones
.
Gemma Bradish