After a long and stressful day, there is nothing more satisfying than slipping into bed and drifting off to the land of nod.
But for many Britons, a good night's sleep is too good to be true – because their partner's sleeping habits keep them awake.
The most annoying habit is snoring, with 54 per cent of people claiming this regularly disturbs their sleep.
46 per cent of Britons cannot sleep when their partner hogs the duvet, while four in ten complain of fidgeting.
Other grumbles include sleeping naked, passing wind and sweating.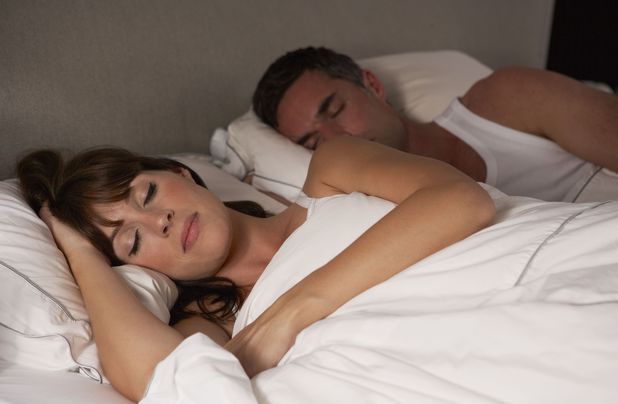 The survey of 1,000 Britons, for the bed retailer Dreams, revealed that 74% of people claim to lose seven hours of sleep each week due to their partner's habits.
And ten per cent went so far as to say they would rather share their bed with a pet than their other half.
But it seems most people wouldn't have their spouse any other way, as more than half of couples said they enjoyed quality time in bed with their loved one.
The most popular bedtime activity is pillow talk, while 49 per cent said they enjoy a cuddle between the sheets.
Speaking to the
Daily Mail
, psychologist Emma Kenny said: "When it comes to bed behaviour behind closed doors, it would seem we as a nation have many aggravating habits. But despite these bedtime irritants, the bed is still considered an important place for couples to bond."
Gemma Bradish