It's a situation we've all had to endure – having to hold on the phone while repeatedly hearing those annoying words: "Your call is very important to us."
And according to new research, waiting for someone to answer a phone call when you're kept waiting is the nation's top frustration.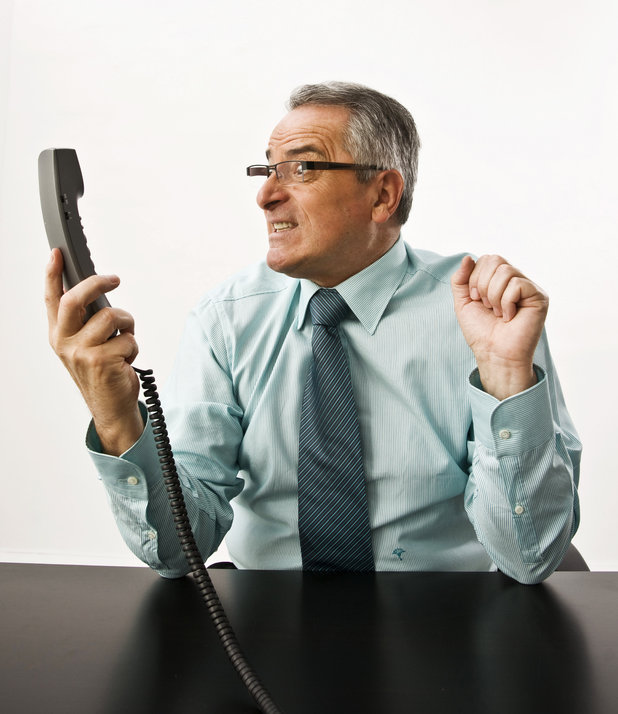 Research from Barclays found that Britons are becoming less patient as time becomes more precious.
Around a third of 2,000 adults polled said that waiting for a replacement bank card will also test their composure.
The third top hate is waiting at home for a delivery, while a quarter of the nation sees red when a flight is delayed.
Speaking to the
Daily Express
, Barclays spokeswoman Catherine McGrath said: "With the majority of what we want now just a click away, it's no wonder people are feeling frustrated when having to wait for things such as replacement debit cards, especially when we're forced to cancel plans at short notice as a result."
Perhaps not surprisingly, many people also lose their patience when it comes to traffic jams and waiting to be seen by the doctor.
The top 10 things we hate to wait for:
1. Being on hold (phone)
2. Replacement bank card
3. Deliveries
4. Delayed flights
5. Traffic jams
6. Repair man
7. To be seen by doctor
8. Bus running late
9. Friends showing up late to social engagements
10. The tube
By Gemma Bradish