Every year Macmillan Cancer Support asks people across the country to hold coffee mornings to raise money for their fantastic charity. These three women are holding theirs for very special reasons…'I lost my brother, father and grandmother to cancer'
Sue O'Lone, 31, has lost numerous members of her family to the disease.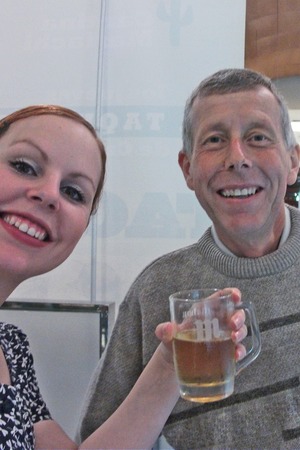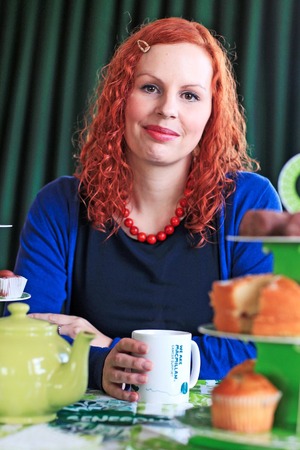 'When I was 18, my brother, Phil, was diagnosed with a rare form of tissue cancer called a sarcoma. It was terrifying and, although all our family stayed positive for him, sometimes it would get too much. That would be when I'd turn to Macmillan. They'd help explain his treatment and listen to me when I was upset.
It was exactly what I needed.
But although that was the first time Macmillan helped me, it certainly wasn't the last. My brother's cancer returned in 2004 and this time, the doctors told us it was terminal. We were devastated when he passed away, aged just 24, in February 2005.
Two years later, we were dealt another agonising blow when my grandmother passed away in December 2007, after being diagnosed with lung cancer.
But still cancer wasn't done taking my family from me. My loving dad was diagnosed with an incurable carcinoid – a cancer in his liver. We couldn't believe it. The painful memories were so raw and here we were, going through it all again.
My father spent his last few months making sure Mum made lots of friends in the neighbourhood so she wouldn't be lonely. But that didn't make it any easier when he lost his fight on Easter Sunday this year.
Our family has been through an extremely difficult time but we wouldn't have got through it without Macmillan. They organised a volunteer driver to help take my grandmother to hospital for radiotherapy and even gave us a grant to buy my brother a new sofa.
To have them there, on our side, was invaluable and so I'm holding my coffee morning to make sure other people with cancer have their help too.'
'For one of the most inspirational people I've ever met'
Sarah Ross, 33, from North London, and her colleagues lost their friend Bengu Shail earlier this year.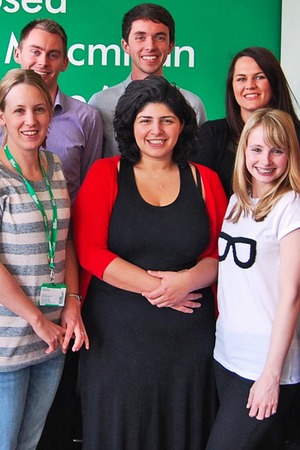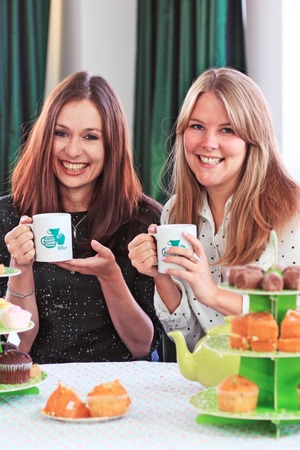 'I met Bengu when she volunteered at Macmillan Cancer Support, where I worked, in September 2010. She had an infectious laugh, determined spirit and great sense of fun.
But what made Bengu (pictured above wearing red) really special was the fact that she was volunteering while she was still having chemotherapy to fight leukaemia. She'd worked as a TV researcher until she fainted one day getting off the train. Tests confirmed she had cancer of the blood.
Yet instead of focusing on herself, Bengu wanted to help others who were affected by the disease. She set up a blog and started volunteering at Macmillan because of the help she'd had from them.
Even while undergoing gruelling treatment, she raised funds and campaigned for them – she always wanted to make things better. She later became employed as part of the team and we were delighted when she was declared cancer-free. She was so strong – there was no chance the cancer would win that battle.
But just a year later, she found a lump in her breast. This time, she needed a bone marrow transplant and, when charities couldn't find a match, she started an international campaign from her bed to raise awareness of donating blood and bone marrow. The Anthony Nolan charity said she saved thousands of lives.
Despite getting a match, tragically Bengu's body had been through too much – she caught a secondary lung infection and passed away in July this year aged 35. No one in the office could believe such a vibrant, larger-than-life person had gone.
So this year, we're holding our coffee morning for beautiful, bright Bengu – to remember her and to carry on her endless good work.'
'I was diagnosed on my 27th birthday'
Sarah Miller, 30, from Sheffield, thought she had mumps when she discovered lumps on her neck.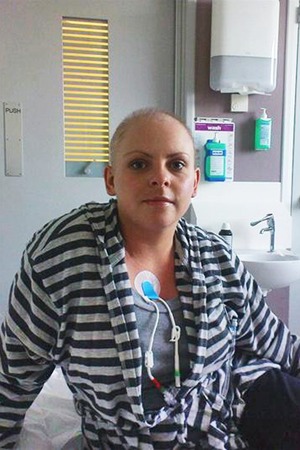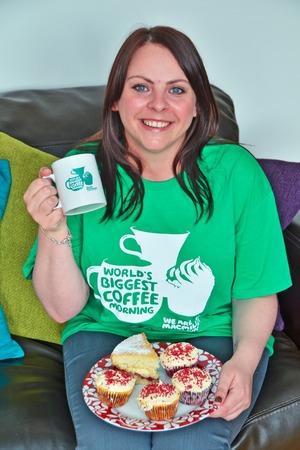 'Macmillan had been a great help to my grandfather, who had bowel cancer when I was younger, so I'd always been aware of their work. But I never thought I'd need their help – I was young, fit and healthy. Cancer was something that happened to older people, to those who smoked or who were unhealthy.
So, when I started to feel ill leading up to my 27th birthday in June 2010, I thought I was just rundown.
I was busy as a customer adviser at Boots and thought my tiredness and headaches were down to that. And when my neck broke out in lumps like marbles under my skin, I went to my GP, thinking it was mumps, and had a blood test.
But later that afternoon, they called back. "Your tests have shown some abnormal cells which may be cancerous," I was told. "You need to go to hospital as soon as possible."
There, it was confirmed – I had leukaemia. My mind rushed into a whirlwind as I started chemotherapy a week later. It was so fast, it was hard to understand what was happening, which was why I called the Macmillan helpline. They helped explain my treatment and told me what to expect.
After six traumatic months, during which I lost my hair and suffered many worried sleepless nights, my doctor told me I was in remission.
Since then, I have been cancer-free, but that doesn't stop me feeling grateful for Macmillan's help.
So for the last three years, I've held a coffee morning with my friends and colleagues and have raised over £500. I'm glad I can help pay them back for everything.'
For more information on how to hold your World's Biggest Coffee Morning next year or how to fundraise for Macmillan Cancer Support in the meantime, please visit macmillan.org.uk<